The latest NBA Immaculate Grid is here on Sunday, October 1. It is another chance for NBA fans to take on the challenge. October 1's Immaculate Grid features players from the Chicago Bulls, Miami Heat, New York Knicks and more. Let's take a look at the answers for the Immaculate Grid on October 1.
The rules are the same. You must find a player who fits both categories. For instance, an NBA player who played for both the Knicks and Bulls.
•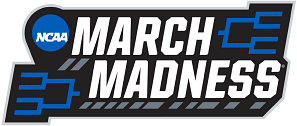 Let's start with Grid 1. The first box features the aforementioned Knicks and Bulls crossover. Possible answers include Derrick Rose and Taj Gibson.
Many players followed coach Tom Thibodeau over from Chicago like Rose and Gibson. They are not the only two. According to basketball reference, 59 players have been on both the Knicks and Bulls during their careers. Some other notable names include Bill Cartwright, Eddy Curry, Justin Holiday, Joakim Noah and Jalen Rose.
Moving on to Grid 2, you need a player who played for the Knicks and the Miami Heat. A popular choice could be Amare Stoudemire or Michael Beasley.
There are 29 players who have donned both jerseys. Eddy Curry works in this square as well. Other possible answers include the golden arm of Wayne Ellington or Eddie House.
NBA Immaculate Grid answers (Grids 3-9) October 1
Here are the answers for the rest of the Immaculate Grid. In Grid 3, you need a former Knick who averaged five assists per game for a season. Walt 'Clyde the Glide' Frazier is a throwback option here.
There are other possible answers for this one among the great guards who played in Madison Square Garden. Stephon Marbury fits as well. He averaged more than five assists per game in four different seasons as a Knick.
In Grid 4, you need a player who had played for both the Bulls and Golden State Warriors. There are 54 possible names here, including Joe Smith.
You can also go with Jamal Crawford. The journeyman jumpshooter had short stints with both teams during his long career.
In Grid 5, we need a former Heat and Warriors player. Only 35 guys have played minutes for both teams. You could go with Ronny Turiaf or Dorrell Wright.
A more modern choice would be Andre Iguodala. He won a Finals MVP in Golden State and had a brief stop with the Heat.
In Grid 6, we need a former Warrior who averaged more than five assists per game in a season. The main answer here is obvious.
Steph Curry is the greatest shooter of all time but has dished out plenty of assists as well. He averaged, at least, 5.0 apg in every single season of his career.
In the final row, we need a former Toronto Raptor for each. In Grid 7, we need a Raptor/Bull combo.
You could go with Antonio Davis or D.J. Augustin. Mike James and Jalen Rose would work as well.
Let's move on to Grid 8, where we need a Raptor and Heat crossover. The obvious choice is Chris Bosh, who left Toronto to form the Big 3 in Miami.
You could also go with lesser known options to bump up the rarity score. Precious Achiuwa is a current player who fits the box.
Finally we need a player who averaged more than five assists for the Raptors in Grid 9. Kyle Lowry fits the box.
Lowry surpassed the mark every season he was in Toronto. He also played for the Heat.
Here is a filled-out Immaculate Grid. Check out how you would score by filling it out yourself.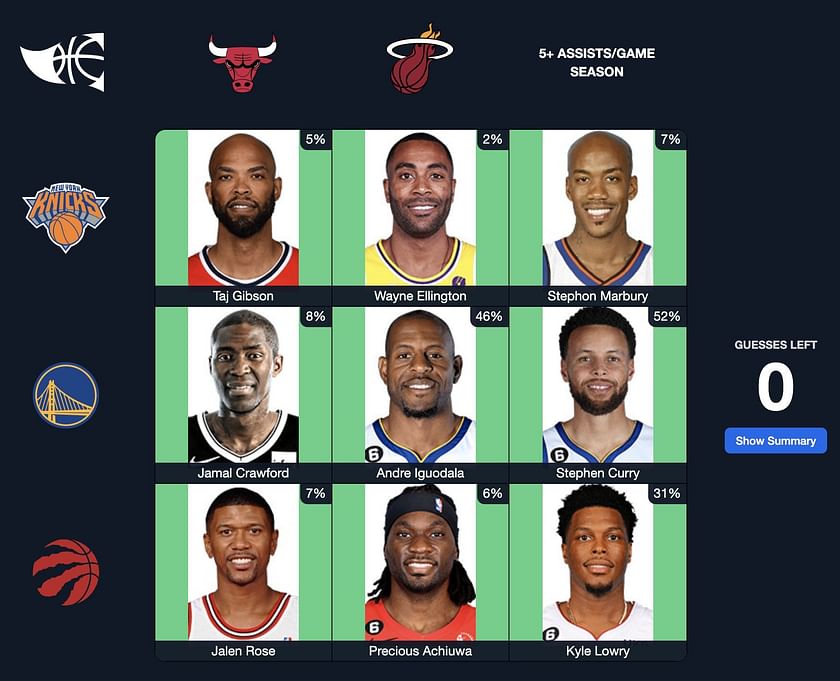 The grid will return on Monday. It will feature a new set of challenges for NBA trivia fans.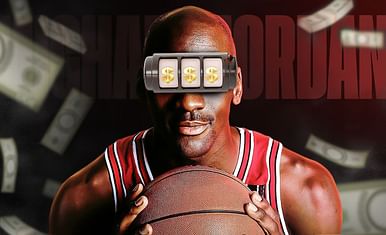 How did Michael Jordan's gambling "habit" taint his image?