Andrew Wiggins, who has enjoyed a stellar season for the Golden State Warriors so far, is in a relationship with a former basketball player.
Wiggins joined the NBA in 2015 and won the Rookie of the Year award. The player is known to be in a relationship with former Notre Dame player Mychal Johnson. The couple have been dating since 2013 and have two daughters, Amyah Wiggins and Alayah Milan. Mychal was a basketball player for the Notre Dame Basketball Team during her college years, but her current profession is unknown.
She is active on Instagram under the username "@mycoool_" and currently has more than 24k followers on the platform. Johnson describes herself as an entrepreneur and regularly posts updates about her personal life.
•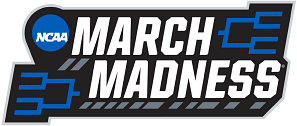 Of course, Andrew Wiggins will currently be focussed on returning to NBA action for the Golden State Warriors.
Andrew Wiggins has known his girlfriend since university days
A Kansas Jayhawks alumnus himself, Wiggins knew Mychal Johnson from her university days. The two were a couple in college and Mychal is considered to be of the same age as Andrew Wiggins.
Their first child, Amyah, was born back in October 2018 and the couple was blessed with their second daughter more recently, in April 2021. Back in July 2022, Andrew Wiggins told E! in an interview the following about his kids:
"You can go to work or somewhere and not have the best day and come home and my daughters are just there waiting for me. They're always happy, always in a good mood. I always feel so much love so they keep me going."
Along with the trio of Stephen Curry, Draymond Green and Klay Thompson, Wiggins is looking to defend the Warriors' 2022 NBA title. The player has been in decent form and was an All-Star just last year. He is producing similar numbers this season and has been able to generate an increase in his overall shooting efficiency.
Last year, he was shooting at an overall 54.3%, a figure that has jumped to 55.7% this term. The 28-year-old finds inspiration in his family and often celebrates his basketball achievements with his close ones.