Dan Hurley has been the head coach of the University of Connecticut Huskies men's basketball squad since 2018. With that said, let's take a look at the wife of the UConn coach.
Dan Hurley's wife is Andrea, and the two have been married since 1997. The couple met while attending Seton Hall University. According to ecelebritymirror.com, Dan met his wife at a time when he needed someone he could connect to in a deeper sense. After a few decades, the couple is still going strong.
Andrea was even interviewed by The New York Post back in March 2021. There, she shared how she deals with the spouses of opposing coaches.
•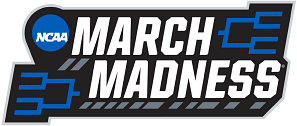 "It's so easy to not like your opponent's wife. Their team can cause you major anxiety — especially if you lose, it can turn your household's mood to s**t."
Taking a look at Dan Hurley's time with the UConn Huskies
Dan Hurley recently led the Huskies over a win against Iona Gael's men's basketball team. Leading the scoring was Adama Sanogo, who had 22 points in a 87-63 victory. UConn entered the NCAA tournament as the fourth seed and Iona was the 13th. The Huskies will take on Saint Mary's Gaels in the next round of the tournament.
Looking at Hurley's stint with the Huskies so far, it's been great for the team. In his first season with the team, they weren't able to win as much. They ended the 2018-19 season with a 16–17 record. Luckily, they were able to make significant improvements in the next season and had a 19–12 record.
In the past three seasons, Hurley was able to finish in the top five of the NCAA tournament. During the 2020-21 and 2021-22 seasons, Connecticut finished as the third seed in the Big East Conference. For the 2022-23 season, the team finished with a 25–8 record, which puts them at the fourth seed.
Also read: Who is Andre Jackson Jr.? How is the UConn Huskies guard earning his name as a major role player? All you need to know
Also read: Who is Jordan Hawkins? How has the UConn Huskies sophomore leveled up his game from last year