Kyle Lowry is currently playing in his 17th NBA season. Lowry has had a solid career by becoming a six-time All-Star and winning one championship in his career. Not only is he a winner in basketball, but he's also winning in life too.
Kyle Lowry is currently married to his wife Ayahna and has two little boys with her. But what exactly attracted the NBA star to his wife? Here's all you need to know about Ayahna Cornish-Lowry.
---
•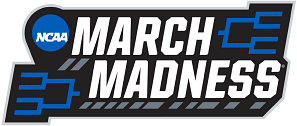 Who is Kyle Lowry's wife?
On February 2, 1985, Ayahna Cornish was born in Philadelphia, Pennsylvania. Ayahna went to Dougherty High School in her hometown, the school where she eventually met her future husband Kyle Lowry.
Ayahna began playing sports while still in high school. She was introduced to basketball as a young girl in Philadelphia, where she also discovered her love for the sport. Cornish had the chance to pursue her interest in college and was a member of the women's team at St. Joseph's University.
Ayahna won the Best Offensive Player award for two straight years, was selected four times for the All-City team, and she won the MVP award twice for the Philadelphia Catholic League Northern Division. Ayahna was also the team captain for St. Joseph's University and had her name listed in the Atlantic 10 All-Conference Second-Team. Unfortunately, she was forced to retire from the game due to an ACL injury. As a result, her junior basketball season was her last.
She is now married to Miami Heat star Kyle Lowry. From high school up until their marriage in 2014, Ayahna and Kyle have been dating for 12 years. Despite deciding to go their separate ways in college, the couple decided to keep moving forward no matter the distance. Now being happily married for almost 10 years, the Lowrys have two boys named Karter and Kameron.