NBA legend and former head coach Paul Silas has unfortunately passed away at the age of 79 due to unknown reasons. Many in the basketball community are mourning his death as the news of his passing surprised many.
He had a legendary run as a player and coach who enjoyed an illustrious 16-year playing career and a 32-year coaching career. He was inducted into the National Collegiate Basketball Hall of Fame in 2017 as a player for the Creighton Bluejays.
Silas was drafted by the St. Louis Hawks in 1964 and earned two All-Star selections and five All-Defensive Team selections. He retired in 1980 as a three-time champion, twice with the Boston Celtics and once with the Seattle SuperSonics.
•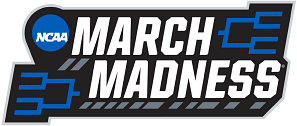 Silas took up a coaching gig immediately after his retirement and was an assistant and head coach for various organizations. He was the first head coach of future Hall of Famer LeBron James in 2003. His last job was as the head coach of the Charlotte Bobcats in 2012 after which he left the NBA for good.
Boston Globe sports columnist Bob Ryan reported on his demise earlier today (Dec. 11), saying:
"I am very sad to report that the Great Paul Silas has died at age 79. To watch him play was a joy. To be his friend was an honor."
He is the father of Stephen Silas, the current head coach of the Houston Rockets, Donna Silas and Paula Silas. He was married to one woman his whole life, his wife Carolyn Silas.
What do we know about Paul Silas' wife Carolyn Silas?
Unlike most celebrity wives, Carolyn Silas lived her life out of the public eye. The Silas family was never entangled in drama and almost everyone who met them complimented their manners and down-to-earth attitude. Together, Paul Silas and his wife had three children, Donna, Stephen and Paula, and they resided in Charlotte, North Carolina, until recently.
Carolyn Silas was a common presence at Bobcats home games back when her husband was coaching the team. She was seen courtside on many occasions, even when she didn't interact much with the media and players.
Carolyn Silas is an entrepreneur, businesswoman, and volunteer for social justice causes. She was the honorary co-chair of the "Look at Her Power" fundraiser for the "Dress for Success" organization in 2011, along with her husband.
The organization is focused on women's empowerment around the globe. Their mission is to help women succeed at work and in life by providing them with a network of support, professional attire and tools to help develop their careers. Paul and Carolyn Silas have funded and donated to the non-profit's cause multiple times and have received tributes at various events hosted by the organization.
Not much else is known about the couple and their lives together, even their date of marriage is not public knowledge. They have lived a quaint life in North Carolina, despite being so heavily connected to the NBA.
Here at Sportskeeda, we send our condolences to the family and friends of Paul Silas. May they be comforted during this difficult time. May he rest in peace.