Phoenix Suns star Devin Booker and Puerto Rican rapper Bad Bunny are in the headlines for quite the beef. The animosity started as a result of Booker's previous relationship with Kendall Jenner, which was referenced in one of Bunny's new songs.
The artist said, "The Sun in Puerto Rico is hotter than Phoenix and she knows it," referencing his latest fling with Booker's ex.
That naturally prompted a response from the Phoenix Suns star, who replied on IG saying: "he worried about another MAN again?"
•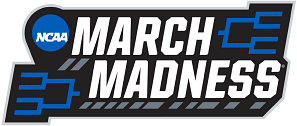 NBA Central screen-grabbed the comment, which can be seen below.
So far, there has been no response yet from the artist, who certainly threw fuel on the fire with the line given Booker and Jenner's history. As Booker and the Suns are trying to improve their standings in the Western Conference ahead of the playoffs, will the distraction make any difference?
Devin Booker unfazed by Bad Bunny's lyrics
From the sound of things, Devin Booker didn't seem the least bit concerned about Bad Bunny's lyrics. In addition, the Phoenix Suns superstar was recently in the headlines when he was 'pictured' out with popular actress Jenna Ortega.
While the picture was quick to make the rounds on social media given that it even had a TMZ watermark on it, many quickly realized that something looked off. The first indicator was that Booker appeared to be wearing a suit that was a bit large for him.
Internet detectives quickly put two and two together, realizing that the 'date night' image of the two was actually fake. While there has been no word on whether or not Booker is seeing anyone, it's clear he's focused on winning an NBA title.
In the absence of Kevin Durant, the team has gone through quite a few ups and downs. Most recently, they snapped a three-game skid as they edged out a 116-113 win over the Magic. With the hope that Kevin Durant will be able to return from his ankle injury before the season ends, the team will look to make a big postseason run.
Currently, they sit in fourth place in the Western Conference, just one game ahead of the LA Clippers, but four games back from the Memphis Grizzlies in third. Below you can see some highlights from their recent win.
Edited by Joseph Schiefelbein