Zach LaVine and the Chicago Bulls recently finished their game in Paris, where they took down the Detroit Pistons 126-108 on Thursday. LaVine was a major part of the Bulls coming away with this easy win, as he scored 30 points and shot 50.0%.
Chicago (21-24) is still 10th in the Eastern Conference and has work to do, but things are looking up.
After the game, he was asked who he looked up to and why he wore No. 8 in a great interaction between him and a young man.
•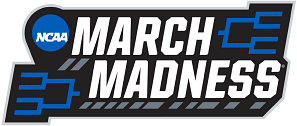 A young boy asked:
"I wear the No. 8 when I play basketball with my club because you're my idol. So, I was wondering why do you wear this number, and who was your idol when you were my age?"
Zach LaVine gave a heartfelt response right back, showing his appreciation for him being his idol:
"I appreicate it first of all, my man. Why I wore No. 8 was because of my idol. It was Kobe Bryant. So, looking up to him, I wanted to do everything he did. I wore 14 in high school becuase of my dad, and then got to the NBA and wanted to wear 8 because of Kobe. I looked up to Kobe and Michael (Jordan) as a lot of kids growing up in the 90s did.
"I always try to do everything he did mindest-wise, hard work. So, being in that position where I get somebody like you idolizing me, man, it's full circle, so I appreciate it."
Hearing Zach LaVine say things like this certainly doesn't come as a surprise to many. With how old he is, he got to watch Kobe Bryant play almost every single night if he wanted to.
Bryant was one of the best players in the late '90s and early 2000s, and it's easy to see why some of those people from that generation look up to him. Not only was he an incredible basketball player, but as LaVine said, he was also a great person and a competitor.
Edited by Joseph Schiefelbein