Dillon Brooks and Klay Thompson barked at each other once again when the Golden State Warriors faced the Memphis Grizzlies on Saturday (March 18) night.
Brooks felt arrogant as his Grizzlies dominated the Warriors in a 133-119 win. With only 20 seconds remaining, the Memphis forward yelled an insult at Thompson, who was sitting on the bench.
Brooks yelled, "You suck!"
•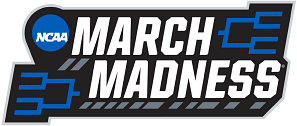 In typical championship mental fashion, Thompson reminded the 27-year-old that he and the Golden State Warriors have won four championships during his tenure with the franchise.
While no one is discounting the fact that Thompson is a decorated superstar in the league, flexing his four rings when facing defeat wasn't exactly the best taunt.
---
Breaking down beef between Memphis Grizzlies and Golden State Warriors
Earlier, the rivalry between the Memphis Grizzlies and Golden State Warriors was nothing but a little banter between two elite teams. However, things changed come the 2021-22 season. The Grizzlies dominated the Warriors in their regular-season games with a 3-1 record. That led to Jaren Jackson Jr. talking smack on Twitter and talking about how they're better than the Warriors.
It led to a heated battle between the two teams in last year's semifinal matchup in the 2022 NBA playoffs. It was an all-out battle, and tensions were high. Draymond Green even got ejected in the second quarter of Game 1. Dillon Brooks was also ejected in Game 2 after breaking Gary Payton II's left elbow in a dirty play.
Most of their games were close and the series went to Game 6, with Golden State winning the series and going on to become NBA champions.
Fast forward to this season, their rivalry became worse when Ja Morant arrogantly claimed that the Grizzlies are the best team in the West. They once again went to war on Christmas Day, where both teams received seven technical fouls. It was apparent that no love was lost between the two teams.
Dillon Brooks made his feelings clear earlier this season when he expressed how much he hated the Warriors, during an interview with ESPN. Having said that, it's no surprise why he and Klay Thompson went at it again on Saturday night.