Nicolas Claxton highlighted a bold reason for the difference between the Brooklyn Nets being without Kevin Durant last season and now. The Nets were without Durant a year ago at this stage. The team experienced a 12-game skid that turned their season around without KD.
Brooklyn has currently dropped their last three games in his absence. However, Claxton believes there is a major difference between now and then. Here's what he said after the Nets' 106-98 loss against the San Antonio Spurs (via Nick Friedell):
"Last year ... it was kind of a toxic environment. We didn't know if everybody wanted to be here at the time. This year, there's no divide between everybody that's out there. We're going to figure it out."
•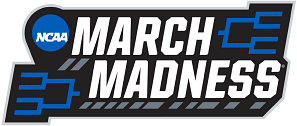 The Nets had many internal problems. Kyrie Irving was suspended for his anti-vaccination stance. Brooklyn eventually recalled Irving, but he was only eligible to play road games as New York City mandates prohibited him from playing in Brooklyn until they lifted the restrictions in April.
His backcourt partner and All-Star guard James Harden was unimpressed with Irving's absence and the team's losing streak, leading to him wanting out. The locker room was already adjusting to Irving's lack of availability, so from a mental standpoint, they struggled to find cohesiveness or build chemistry.
But that hasn't been the case this year. The Brooklyn Nets' internal issues eased following a torrid offseason where Kevin Durant and Kyrie Irving could've left the team. Since coach Jacque Vaughn took over on November 1st, the Nets have displayed impeccable chemistry, leading to their mid-season turnaround.
Without Durant, the team has been inconsistent, but those issues are solely on the court. Nicolas Claxton seems to have made a spot-on assessment of the situation.
---
Brooklyn Nets need leadership from Nicolas Claxton amid Kevin Durant's absence
The Brooklyn Nets have dropped three straight games in Kevin Durant's absence following their 106-98 loss to the lowly-ranked San Antonio Spurs on the road. The Nets were also without Kyrie Irving. Brooklyn's offense has gone cold during this skid.
It's not easy to replace 30 points per game. All teams struggle without their superstars. However, the Nets are better equipped than most, if not all teams, across the NBA to record a decent run. The Nets have struggled to cope with their misfiring offense.
Against the Spurs, their defense crumbled too. It's been one of their biggest strengths, so the Nets should've played with more discipline. Brooklyn evidently needs an on-court leader in KD's absence.
Nicolas Claxton, the team's defensive anchor, and a rising star, could be that difference maker. He has been their most consistent player behind Durant this year. Claxton needs to be more vocal on the court and in the locker room during this phase.
The Brooklyn Nets may struggle to get their offense going, but if they can maintain their intensity on the other end, breaking out of this slump would be a tad easier.