Nishita Sabharwal - A budding star keeps her dream alive
3.29K //
05 Sep 2013, 00:23 IST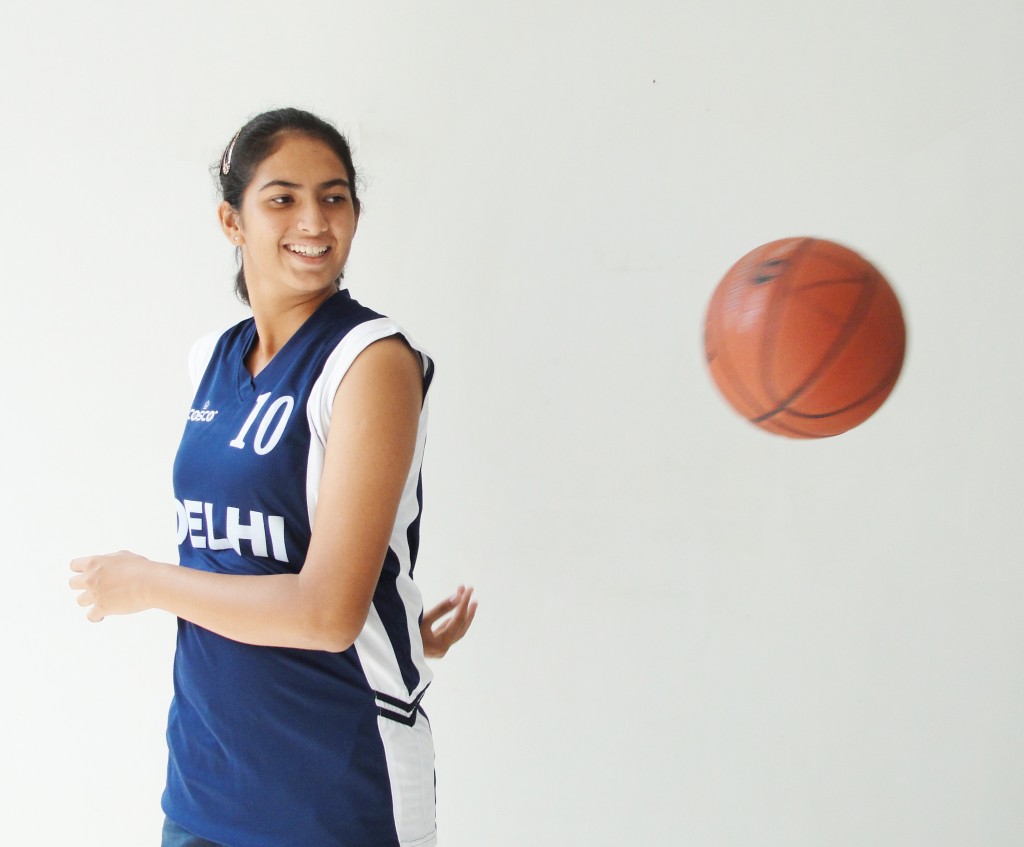 Nishita Sabharwal, a 9th standard student of of DPS Vasant Kunj, New Delhi, is a little known but promising basketball player. She is a young girl still two months away from completing 15 years of age, who made her presence felt in the junior basketball circuit in India. As seen in her Facebook photographs, at 185 cm, she easily outclasses her school peer group in height.
Her school coach Azad Singh, an ex-Services player, introduced the basics of basketball and skills to her. Nishita is also blessed to have had basketball tips from eminent Delhi coaches such as B S Hooda, Shiba Maggon and Divya Singh. Troy Justice taught her a few post moves, which she named as Troy 1, Troy 2 and so on. She confesses that her role model is Shiba Maggon, and feels blessed for learning the right way to shoot from Dwight Howard in an NBA Jam.
Nishita has attained a lot of experience by participating in inter-school and local tournaments. She has the Potential Player, Best Shooter and Most Valuable Player awards at inter-school level in her kitty. Her participation at national level is comprised of the following:
National tournaments
- 37th Sub-Junior National Championship, Kangra
- 56th National School Games U-14, New Delhi, Delhi team winner
- 38th Sub-Junior National Championship, Lucknow
- All India Rajiv Gandhi Gold Cup-2011 U-19 for girls. Delhi team Winner
- 57th National School Games U-14 , Rajnandgaon
- 58th National School Games U-17 , Korba
- 30th Youth National Championship, Kolkatta
- All India Rajiv Gandhi Gold Cup- 2013 U-19 for girls. Delhi team winner
India Camps
- National Coaching Camp for Sub-Junior, New Delhi in December, 2011
- National Coaching Camp for tall girls, New Delhi in May, 2012
- National Coaching Camp- U-16 for 3rd FIBA Asia U-16, in December, 2012
Nishita was forced to miss out on the national camp for the ISF World School Cup U-17 in March 2013, as her final exam dates clashed with the event. She said that she enjoyed her performances against Chhattisgarh, Karnataka and Maharashtra when she netted 19 points, 20 points and 21 points respectively in the 30th Youth Nationals. In this tournament, she averaged 18 points per match in a tough pool.
She received a Blue Blazer from school in studies for her consistent percentile in the nineties. Shuttling between school, tuitions and the basketball court, her passion remains with basketball. She heads to the court with her ball whenever she gets spare time.
The young girl was disappointed when she found out that her name was not in the probable players list of the 2nd U-16 camp for the 3rd FIBA Asia U-16 tournament. She felt that her poor performance against Kerala in the nationals and slow running across the court could have led to her being denied a place. She also understands that her weakness is lower body strength, which tall players usually struggle with. Nishita says that she is committed to spend extra time on her basketball skills and has already started working hard, with ambitions to play for her country.