OKC Thunder edge the LA Clippers in overtime
744 //
22 Nov 2012, 12:04 IST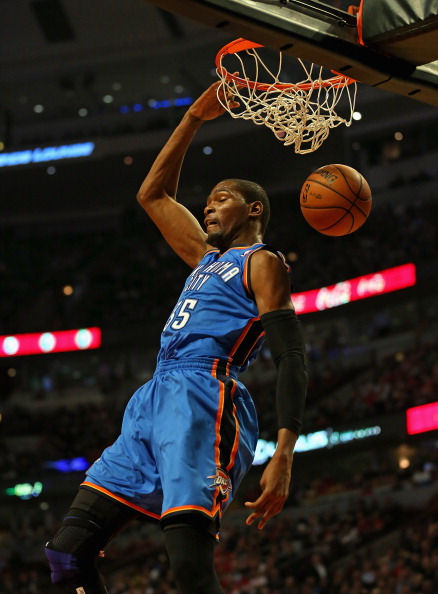 In what could well have been a preview of the Western Conference Finals, the OKC Thunder pulled away in overtime to defeat the LA Clippers 117-111. The LA Clippers were the away team trying to come in and silence the crowd at Oklahoma and make it 7 wins in a row, but they were missing Caron Butler. The Clippers led by as much as 10 in the first quarter, then the Thunder led by 10 in the second and kept control of the game down the stretch.
Blake Griffin is from Oklahoma, some in the crowd cheer for him even though he plays for the Clippers. Alternate boos and cheers on his dunks, and he had a few in this one including a putback dunk. And a monster block on Westbrook in overtime.
Down the stretch, the notoriously poor free throw shooter, DeAndre Jordan sunk clutch freethrows to keep the Clippers in the game. Things got testy when Serge Ibaka knocked Blake Griffin down to the ground while boxing out. On the very next possession Ibaka was called for offensive goaltending. In the fourth quarter, the Thunder led the Clippers by double digits. But consistent free throw shooting from the Clippers helped to chip away at the lead. Matt Barnes rolled in a layup with 36 seconds left to tie the game. Then Westbrook and Paul both missed jumpers which would have given either team the lead.
In overtime, with little over a minute left and the Clippers down 3, Chris Paul drove in and made a crucial turnover that may have cost them the game.For the Thunder, Durant led the way with 35 points, largely thanks to the 19-21 free throws he converted. Westbrook added 23 and the sixth man who was traded for Harden, Kevin Martin, added 20 points off the bench. In overtime, Westbrook and Durant took over and put the game away with free throws.
For the Clippers, Chris Paul shot them in the foot today as he went 2-14 from the field for 9 points and 9 assists. Blake Griffin chipped in with 23 points, and Jamaal Crawford added 20 off the bench. Clippers got some surprise production from Matt Barnes who is famed more for his defense, he added 19. DeAndre Jordan gave a double double with 12 points and 10 rebounds. He made three of four free throws in the fourth quarter to get the Thunder to give up the Hack-a-Jordan defense.
Although the Clippers had their 6 game win streak snapped, they have another one going, of holding their opponents below 46% shooting for eight straight games.
Here are the highlights of the game:
Ibaka's block party:
Clippers highlights: