Pacers' Granger sidelined another week
620 //
07 Mar 2013, 15:49 IST
New York, March 7 (IANS): Indiana Pacers forward Danny Granger will miss another week of NBA action even though an MRI scan showed no new damage to his left knee.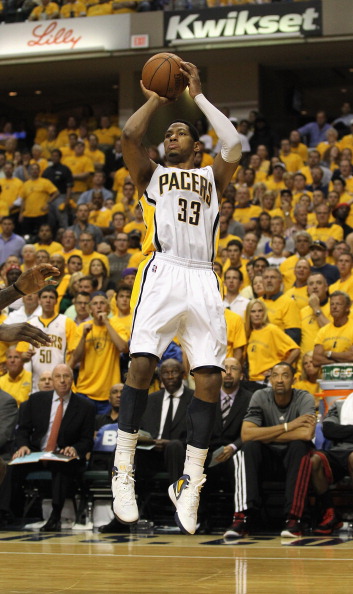 Granger missed the first 55 games of the season for the Pacers because of patellar tendinitis in his knee before making his debut last month and playing in Indiana's past five games.
But Granger played only eight minutes last Sunday against Chicago Bulls before leaving the game with soreness in the knee, which he originally hurt against the Miami Heats last May in the second round of the NBA Eastern Conference playoffs.
The Pacers decided that even with no new damage shown in an MRI scan, they want to rest Granger's knee before he returns to action.
He will miss games Friday at Orlando and Sunday at Miami before being re-evaluated.
Granger, 29, averaged 18.1 points a game since being selected by Indiana in the first round of the 2005 NBA Draft but has averaged only 5.4 points and 1.8 rebounds this season.