Paolo Banchero's stats have been great so far in his rookie season. The Orlando Magic forward has become a big part of the team and fans cannot wait to see how good he becomes in the future.
The 6-foot-10 forward has had several amazing performances so far and is a favorite to win the Rookie of the Year award. Banchero is far ahead of his peers and leads his rookie class in scoring.
This article will reveal all the major Paolo Banchero stats. We will take a deeper look at the major statistical categories and how the Orlando Magic rookie has fared in them.
•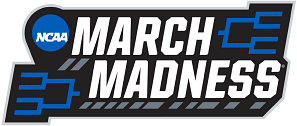 ---
Paolo Banchero's stats have been amazing so far
When it comes to offense, the Magic rookie has been incredible. He's averaging 20.3 points per game, which not only leads all rookies but his team as well. Banchero could be more efficient, as he's converted 42.4% of his shots, but there is no doubt that he'll eventually improve.
To put his scoring average into perspective, the second-best rookie scorer is Bennedict Mathurin, who's averaged 17.6 points so far this season.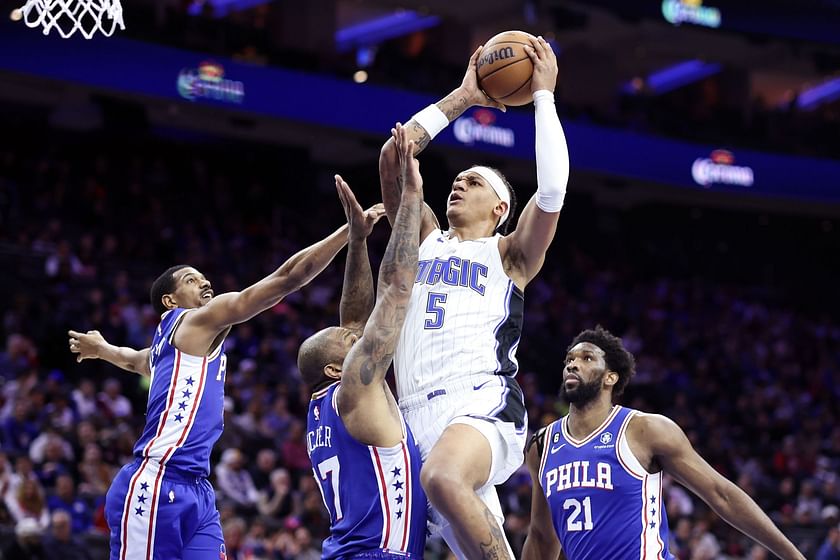 Standing at 6-foot-10, the 20-year-old rookie has been able to help his team on the glass as well. In 46 games so far in the 2022-23 season, the forward has 6.5 rebounds per game. Banchero ranks fourth in rebounding among all rookies.
You may be interested in reading: Paolo Banchero joins Michael Jordan and Zion Williamson on elite rookie scoring list: Here's all you need to know about the record
When it comes to assists, Paolo Banchero's stats show that he's averaging 3.7 assists per game, ranking him third among rookies. Considering that he's a decent playmaker, his stats will most likely improve in the future.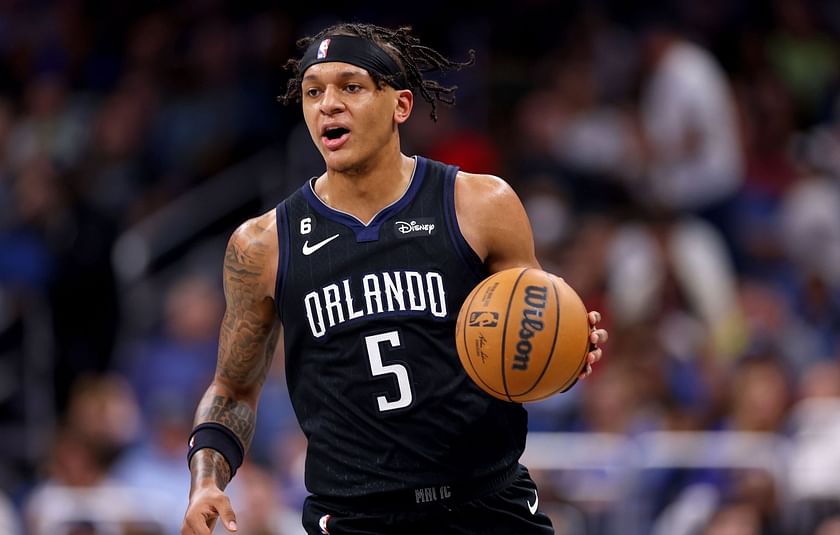 The Magic rookie hasn't exactly been a lockdown defender this year. However, considering that he's a rookie, no one expected him to shut down his opponents with ease.
When it comes to raw stats, the forward has averaged 1.0 steals and 0.5 blocks per game in his rookie campaign. He ranks third in steals and eighth in blocks among other first-year players.
---
Best Banchero's games in his rookie season
The young player has had several great games in his rookie season, but his double-double performance against the Sacramento Kings was exceptional.
In the game, which was played in early November 2022, the rookie scored 33 points on 14-for-26 shooting. He also grabbed 16 rebounds, which was impressive, and dished out four assists.
You may be interested in reading: NBA Rookie Ladder: 5 frontrunners for the prestigious award featuring Paolo Banchero, Bennedict Mathurin, and more
Banchero also had a fantastic performance against the Chicago Bulls. In his sixth professional basketball game, the Magic rookie showed his all-around skills, scoring 21 points, while also adding 12 rebounds and seven assists to his stat line.