Punjab Police & Southern Railway become Federation Cup champions in Kochi
1.78K //
19 Mar 2012, 14:04 IST
Considered as underdogs despite the talent they possessed, Punjab Police had the last laugh after winning the final of the 26th Federation Cup All India Basketball Tournament at the Rajiv Gandhi Stadium in Kochi on Sunday night against the star-studded ONGC side 72-59. This victory served as another reminder of Punjab's return to Men's basketball dominance in India, coming only a few months after they clinched the National Basketball Championship in Chennai.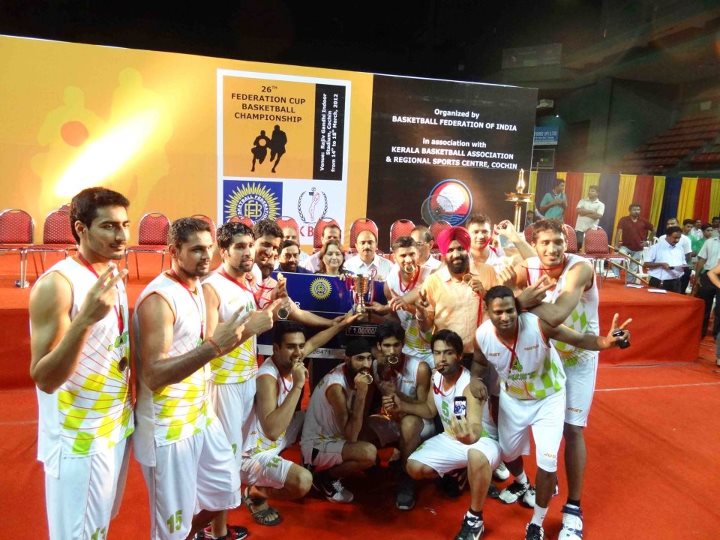 Meanwhile, Southern Railways continued their complete dominance over Women's basketball in India after they demolished a spirited Chhattisgarh in the Federation Cup final 95-57. Southern Railways' core group of Geethu Anna Jose, Anitha Paul Durai, Kokila S, and Renjini Peter continued to be a winning combination, as the same stars were part of the Indian Railways side that continued to dominate the National Championship earlier.
The tournament – organised by the Basketball Federation of India (BFI) and the Kerala Basketball Federation – was held from March 14-18.
Revamped after the arrival of Vishesh Bhriguvanshi and Yadwinder Singh, ONGC were looking like the team to beat in the tournament, and the two stars provided their side with the bulk of the offense in the final, scoring 21 and 20 points respectively. After trailing by one point in the first quarter, Punjab Police regrouped for a dominating second quarter performance, one where they outscored ONGC 25-7 in a run that decided the final result. Rising star Amrit Pal Singh had 22 points for Punjab Police in the final, following up his 24 point performance from the semi-final the previous night. India's veteran star Jagdeep Singh added 17 in the final game.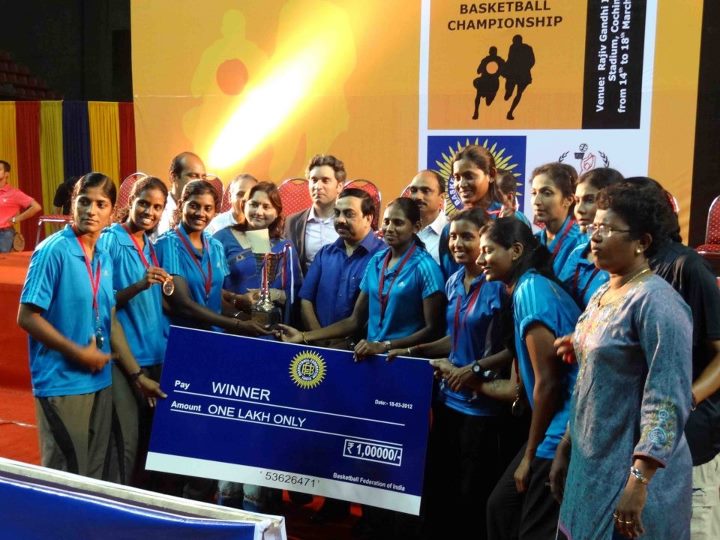 Earlier, in the Women's game, Chhattisgarh were hoping for a repeat after clinching last year's Federation Cup title at home in Raipur. But Southern Railways' veteran stars came out with a mission, dominating the game from the opening tip en route to the eventual 38 point win. Renjini Peter scored 30 points, Geethu Anna Jose added 20, and Anitha had 18. Chhattisgarh's young giant Poonam Chaturvedi led her team with 17 points.
The third/fourth place games were also played earlier on Sunday. IOB (Chennai), playing without star Hareesh Koroth, relied on dominating performances by Rikin Prathani (28) and Pratham Singh (20) to get a 84-74 win over home side Customs & Central Excise (Kerala). Customs were led by Monish Wilson (23) and Ashwin Philip (22). In the women's game, perennial favourites Delhi were boosted by a 16-point game by point guard Akanksha Singh to outlast a young but talented Kerala team, 65-50. Kerala were led by youth superstar Jeena PS (18).
A day earlier, the Semi-Finals had been an exciting affair in the competition, and all but saw a close finish. In the Men's games, Punjab Police defeated IOB 69-65 and ONGC beat Customs 47-44. In the Women's games, Chhattisgarh's Anju Lakra had to score 29 big points for her side to survive a Kerala scare, 70-67. Southern Railway beat Delhi 63-51 behind Geethu Anna Jose's 24.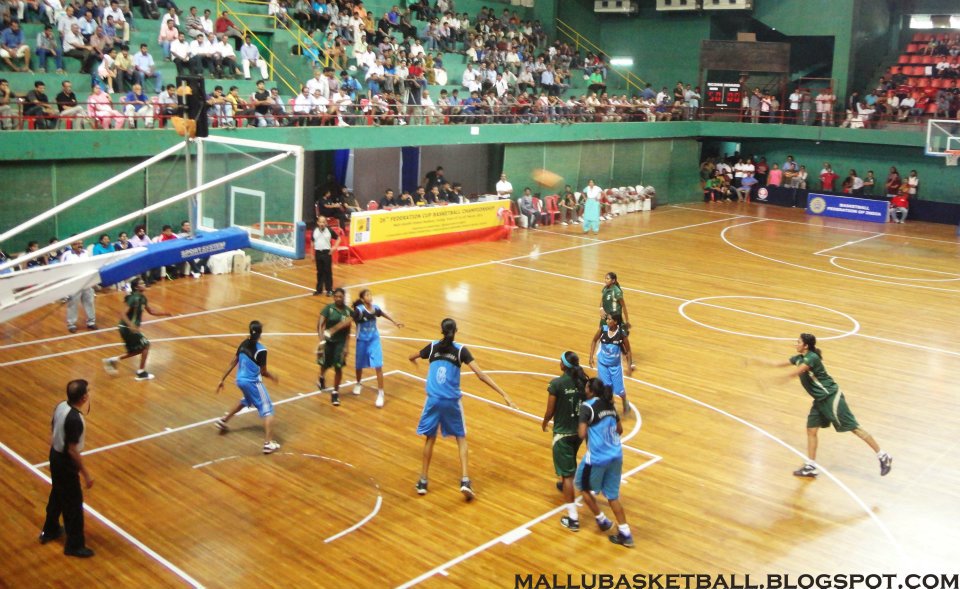 On Saturday, an open trial was held for basketball players from Kochi, nearby cities, and states, at the Rajiv Gandhi courts, and overseen by Kenny Natt and Pete Gaudet, who are the head coaches of India's Senior Men's and Women's teams respectively.
Natt, Gaudet, and India's Strength & Conditioning Coach Zak Penwell were also involved in hosting a South Zone Coaches Clinic on Sunday, where they taught drills, techniques, and motivational tactics to several Indian coaches in attendance.
Final Scores
Men: Punjab Police (Amrit Pal Singh 22, Jagdeep Singh 17, Amanjot Singh 15) bt. ONGC (Vishesh Bhriguvanshi 21, Yadwinder Singh 20) 72-59 (13-14, 25-7, 16-22, 18-16).
Women: Southern Railway (Renjini Peter 30, Geethu Anna Jose 20, Anitha Paul Durai 18) bt. Chhattisgarh (Poonam Chaturvedi 17, Seema Singh 16, Anju Lakra 15) 95-57 (24-13, 18-13, 25-23, 28-8).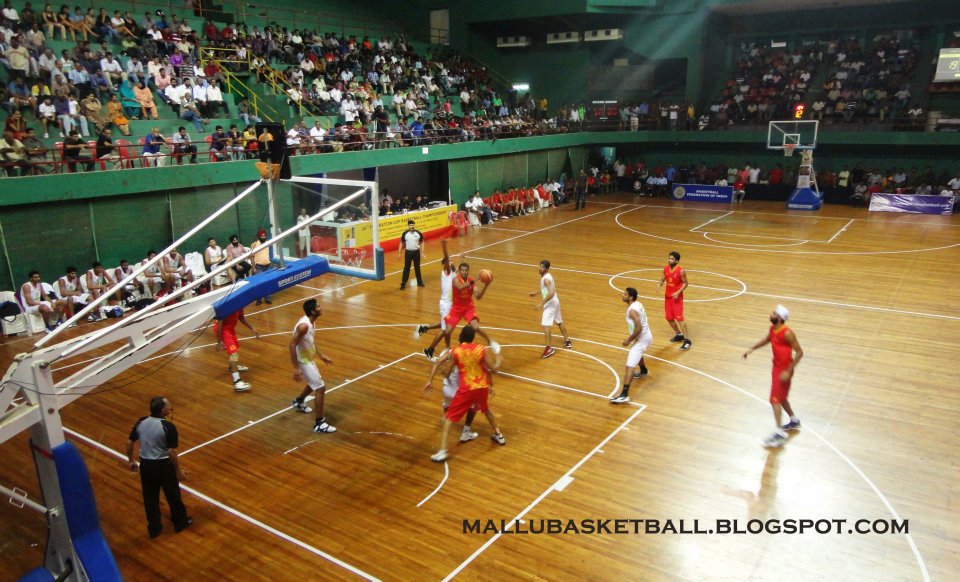 Third/Fourth Place Scores
Men: IOB (Chennai) (Rikin Prathani 28, Pratham Singh 20) bt. Customs & Central Excise (Monish Wilson 23, Ashwin Philip 22) 84-74 (24-29, 16-7, 25-19, 19-19).
Women: Delhi (Akanksha Singh 16, Raspreet Sidhu 15, Prashanti Singh 14) bt. Kerala (Jeena PS 18) 65-50 (21-8, 14-8, 17-22, 13-12).
Final Standings
Men
1. Punjab Police
2. ONGC
3. IOB (Chennai)
Women
1. Southern Railway
2. Chhattisgarh
3. Delhi