The new NBA season is three weeks old but there seems to be nothing new about the Los Angeles Lakers so far. Through eleven games, the team has finished victorious only twice- one win came against a floundering Brooklyn Nets while the other was a hard fought gritty performance against the Detroit Pistons.
If we consider Pau Gasol leaving to sign with the Chicago Bulls as the beginning of the team's rebuilding process, the Lakers are in their second year. Over the summer, the basketball gods smiled on the team's fortunes as it received the No. 2 overall pick in the Draft. D'Angelo Russell, a point guard out of Ohio State.
•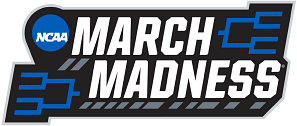 Unselfish veterans in Roy Hibbert, Brandon Bass and Lou Williams were added as free agents. Young power forward Julius Randle, who was the 7th overall pick at the 2014 NBA Draft, was all set to return healthy from his broken foot injury. Franchise superstar Kobe Bryant decided to play Small Forward in order for the Lakers to have a rookie-sophomore young talented back-court in Russell and Jordan Clarkson.
Nobody was expecting a winning season but the above mentioned reasons had given birth to a lot of hope in the city of Los Angeles. Unlike last season, the current team with its young crop of players showed a lot of promise for the future, at least on paper.
Apparently promise and potential wasn't enough, as the team continued to lose to teams in embarrassing fashion. This time it's got a lot more to do with Byron Scott than Kobe Bryant. Following is a rant by yours truly, a Lakers fan who can't stand this circus anymore. More importantly this is a basketball fan searching for logic in an NBA Head Coach's actions during the season so far.
Team performance so far
Lakers' Efficiency during Scott's tenure

| | | | | |
| --- | --- | --- | --- | --- |
| | Defensive Efficiency | League Rank | Offensive Efficiency | League Rank |
| 2014-15 season | 108 points | 29th | 100.8 points | 23rd |
| 2015-16 season so far | 105.7 | 27th | 97.5 points | 28th |
These numbers are a disturbing to say the least. What exactly is Byron Scott doing? It looks as though he looks at his roster at the beginning of every game and gives it the best shot to win with no outlook for the future. In his tenure so far, he has neither gotten results in terms of wins nor has he been able to build any sort of identity with the team.
Every coach had an identity or at least a playing style that they favor over others. Best examples are former Chicago Bulls Head Coach Tom Thibodeau who is a defensive mastermind which is proven by the team's defense ranking every season under him. Current New Orleans Pelicans Head Coach Alvin Gentry is known to favor and help his team dominate the game with a fast paced, sharing the ball offense.
After the most recent loss to the Phoenix Suns, Scott asked the team to "man up". He had mentioned the same statement couple of weeks back when the team lost a game to the Sacramento Kings to go 0-2. The Lakers are ranked eighth in the league in Pace, something which comes with Scott's coaching but probably why they are 28th on offense in the league is their execution.
Scott has repeatedly deferred from the X's and O's of his offensive system by saying manning up is the issue. Given the lackluster offense that the team plays there is a lot of disagreement about that, not only from the general public but also from analysts and reporters across the league.
Benching the rookie Russell
This is what Senior Writer at BasketballInsider.com tweeted on Thursday:
Byron Scott said he'll typically go with the 5 players who are doing the best that game over final 7 minutes

— Eric Pincus (@EricPincus) November 19, 2015
Really Byron Scott?
You have a 19-year-old rookie point guard who could be your franchise cornerstone and you're not sure he will close games? Scott has received a lot of criticism for how he has handled Russell's playing time of 24 minutes and rightfully so. The Lakers are clearly in rebuilding mode so unless there is some off-court issue between the two that the public doesn't know about, it's just inexcusable to have your rookie point guard not log in big minutes every game.
This is a quote from Scott on Russell.
"And as I've I told him, I'm not looking for you to average 20 points a game, I'm looking for you to be our facilitator and get everybody where they need to be, but also to be aggressive when you have the opportunity to be aggressive. I think he's trying to figure out that happy medium."
Nothing wrong with forcing Russell to be primarily a facilitator but It's just incredibly hard to digest that a 3-times NBA Champion does not realize that more playing time for the rookie will only mean more experience which eventually help him understand and play his role in the team.
And it's not like the Lakers play fabulous basketball when Russell is on the floor, or it's not like the team is winning games with Russell playing the minutes he is playing. If the team is losing anyways and you're officially in rebuilding mode, why not give the rookie more minutes?
I mean even your usually stubborn franchise superstar has offered to play Small Forward so that Russell and Clarkson can play the backcourt together.
What's made this such a big issue is the lack of a logical explanation. Russell himself said he had "no idea" why he didn't play a fourth quarter of a particular game while all Scott continues to talk about is building trust with his point guard, which again will help with more playing time. The previous teams Scott coached in the New Jersey Nets, New Orleans Hornets and the Cleveland Cavaliers all had a young, quick point guard at the helm running the offense. More reasons to be surprised at Russell's minutes average so far.
Halfhearted, hypocritical attempt at accepting the modernized game
When Scott came in as the Head Coach, the team was among the top 10 three point shooting teams in the league and at the same time among the worst defensive teams. In an attempt to resolve the defensive issues of the team, Scott came to a conclusion that the team must shoot lesser three pointers, when that was among the best things the team could and was doing.
"Our game plan is really to get to that basket," said Scott after practice Tuesday. "I like the fact that we only shot 10 threes. If we shoot between 10 and 15, I think that's a good mixture of getting to that basket and shooting threes. I don't want us to be coming down, forcing up a bunch of threes. I really want us to attack the basket."
That's Scott reasoning for suggesting the team to shoot lesser three's which seems legit, however, he failed to execute. At the end of last season, Scott's first with the Lakers, the team remained a bad defensive team, became worse on offense due to shooting lesser threes. Mind you, the team was looking to shoot lesser threes when the teams in the league were embracing the three point line and how effective it was.
A year later, midway through the 2015 Lakers pre-season Scott emphasized wanting the team to shoot 18-25 three pointers due to better personnel. Was it really the personnel or was Scott going back on his failed plan of shooting lesser threes?
Another huge note from Scott's coaching so far this season are his small ball line-up with Ryan Kelly at four and Brandon Bass at center. The whole concept of playing small ball (introduced by the San Antonio Spurs and redefined by the Golden State Warriors) is that the team can run and defend effectively.
Kelly is not really a good finisher at the rim and is not strong enough to muscle with the opponent's power forwards. Meanwhile, Bass is primarily a mid-range jump shooter who can't run the offense while moving with the ball in his hand like Draymond Green does for the Warriors.
Maybe one and a quarter seasons are too small a sample size to judge and then fire Scott, but there cretainly are big issues here that need to be rectified.