Kevin Durant has been sidelined for the Brooklyn Nets since Jan. 12, but according to the sources, he is trending towards returning before the All-Star break.
On Jan. 9, it was reported that Durant had been diagnosed with an MCL sprain in his right knee. He was expected to be re-evaluated in two weeks. Durant has been sensational yet again for the Nets this season. The 34-year-old forward is averaging 29.7 points, 6.7 rebounds and 5.3 assists per game this season.
After a slow start, the Brooklyn Nets (29-17) have bounced back to cement themsleves in the Eastern Conference and are about to get a boost in their starting lineup.
•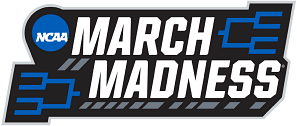 Acccording to a report from NBA insider Shams Charania, Durant is making progress with his MCL sprain. Charania also reported that there is optimism Durant will return before the All-Star break and even play in the All-Star Game.
---
Kevin Durant set to return to the Brooklyn Nets ahead of All-Star break
The Brooklyn Nets have been one of the NBA's hottest teams after a slow start to the season. Brooklyn found itself as high as second in the Eastern Conference standings and, although in fourth place, is a game behind the second-place Philadelphia 76ers (30-16).
The hope is that Brooklyn can keep themselves in contention in the East until Durant returns. Brooklyn has won five of its last 10 games. The Nets have won two straight games after losing the first four after Durant went out. Last season, the Nets began a 3-17 slump when Durant injured his knee.
In his last 10 games before being sidelined, Durant put up eye-opening production. He was averaging 29.0 ppg, 7.0 rpg and 5.1 apg, and his efficiency was remarkable. During that same span, Durant was shooting 54.7% from the field, including 43.4% from 3-point range, and 95.9% from the free-throw line.
Brooklyn is set to take on the Philadelphia 76ers on Wednesday night, the final matchup of a five-game road trip.
Edited by Joseph Schiefelbein