According to recent reports, the New York Knicks are reportedly keeping an eye on the availability of Chicago Bulls guard Zach LaVine.
The Knicks are said to be monitoring LaVine's situation as they explore potential trade options. LaVine, who is in his ninth season, is having a solid year, averaging 21.7 points per game and shooting a healthy 44.5%. He has also shown consistent playmaking skills, registering a 4.2 assists per game.
Despite LaVine's strong performances, the Bulls (12-18) have struggled after going 46-36 last season. As a result, there have been rumors that the team may be open to trading some of its key players, including Zach LaVine.
•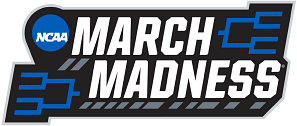 NBA rumors: Zach LaVine monitored by New York Knicks
According to HoopsHype, the Knicks are one of several teams that are reportedly interested in acquiring Chicago Bulls wing Zach LaVine. The Knicks are in the midst of a rebuild and are looking to add young, talented players. LaVine, who is j27 years old and a two-time All-Star, fits the bill and could be a valuable addition to the Knicks' lineup.
However, it's worth noting that the Bulls are unlikely to let LaVine go easily. He is one of the team's best players and is under contract for the next three seasons. It would likely take a significant package of assets for the Knicks to pry him away from Chicago.
Despite the challenges, it appears that the Knicks are at least considering the possibility of adding LaVine. Whether or not a deal can be reached remains to be seen, but it's clear that the Knicks are keeping a close eye on the situation.
The Knicks' Derrick Rose, Evan Fournier and Cam Reddish are all considered genuine trade fodder. Third-year point guard Immanuel Quickley has also been mentioned despite his strong performances from off the bench.
Quickley may have hard feelings if he ends up becoming a part of any trade. The 23-year-old's performances have proved crucial in recent weeks and are a major reason behind the New York Knicks' eight-game winning streak. He scored a season-high 22 points in the 132-94 victory over the Golden State Warriors on Tuesday.
Still, a potential trade for LaVine might prove tempting. Reports, of course, claim that other teams apart from the New York Knicks are also interested in LaVine.
LaVine was the No. 13 pick in the 2014 draft, chosen by the Minnesota Timberwolves. The two-time Slam Dunk Contest champion won a gold medal at the 2020 Olympics.
Edited by Joseph Schiefelbein