Review: LA Lakers vs San Antonio Spurs
754 //
14 Nov 2012, 17:16 IST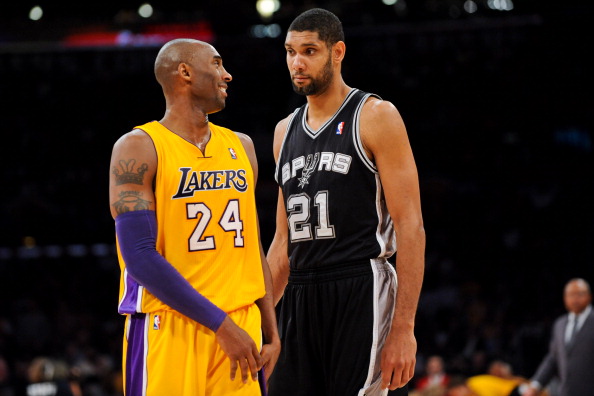 The Staples Center has been home to many game winning shots from Kobe Bryant. This time around the outcome was different, as the home team was on the receiving end of the game winning three, launched by Danny Green of the Spurs.
After the firing of Mike Brown, the Lakers had gone 2-0 under interim coach Bernie Bickerstaff, who is less insistent on the Lakers sticking to the Princeton offence. Thus the 2-0. But getting a win over the Spurs and other upper echelon teams was the reason that the Lakers need a coach. Mike D'Antoni hasn't joined the sidelines at Staples Center yet, and the Lakers fell to the Spurs as a result.
Tony Parker led the Spurs with 19 points and 7 assists, while the Lakers' point guard Steve Nash was out with an injury. Rookie Darius Morris couldn't do much to stop Parker, which is understandable. What is mind boggling is that Tim Duncan had 18 points and 11 rebounds against the frontcourt of Dwight Howard and Pau Gasol.
While Howard is playing proper minutes at LA, his lack of conditioning is leaving him not as comfortable as he would like. Even so, being unable to contain Duncan speaks more of Tim's timeless quality and Greg Popovic's genius coaching than it does of the inability on the Lakers' part to stop him.
The one Laker who shone bright was Kobe Bryant, scoring 28 points and claiming 8 rebounds. Every time I read of a super scoring performance from this gunner, I always check his field goal percentage. He shot very well this time, going 12-19 from the field. But he didn't get much help. The Spurs held the Lakers to 41.9 % shooting. Remove Bryant's shooting, and that percentage dips to 34.5 %. Lakers had a collective 17 turnovers in this one.
Gasol had 10 points and Howard added 13. Pau's points came off of 3-10 shooting, while Howard negated his points with 6 turnovers. What would jar Bryant and the Lakers is the ending of this match. Pau Gasol gave the Lakers a 3 point lead at the end after hitting two free throws and dropping a jumper with 1:03 left. But Danny Green gave the Spurs the lead by hitting a three pointer right in the face of Kobe Bryant with 9 seconds left to put the Spurs in front by two.
"(Popovich) drew up a play for me, which surprised me," Green admitted. "I had to take advantage of it. "When he draws plays for the young guys like myself, it's very rare and very surprising. You don't expect it. It's only my third year here, so for him to draw up a play for me, there was a lot of pressure on me. But you take the shot with the confidence he gives you."
Mamba time right? Draw up a play for Kobe? Instead a bizarre sequence unfolded. Pau Gasol was inbounded the ball, he faked a pass, held the ball, and shot a three. Only the 117th three pointer of his 12 year NBA career. "It felt good when I released it, (but) it wasn't designed to go that way," Gasol said. "We're not discouraged by it in the situation we're in. We're looking forward to a new coach stepping in on Thursday and getting going. Hopefully I'll be closer to the basket next time."
"Pau had a wide open shot at the end. We'll take that any day," Bickerstaff said. Sure Bernie. You'll take that anyday when Kobe is your other option.
The Lakers are now 3-5 and eagerly awaiting the coming of D'Antoni and Nash to rescue them. Here are the match highlights: