Ride with Robert Horry: NBA 3X Day 2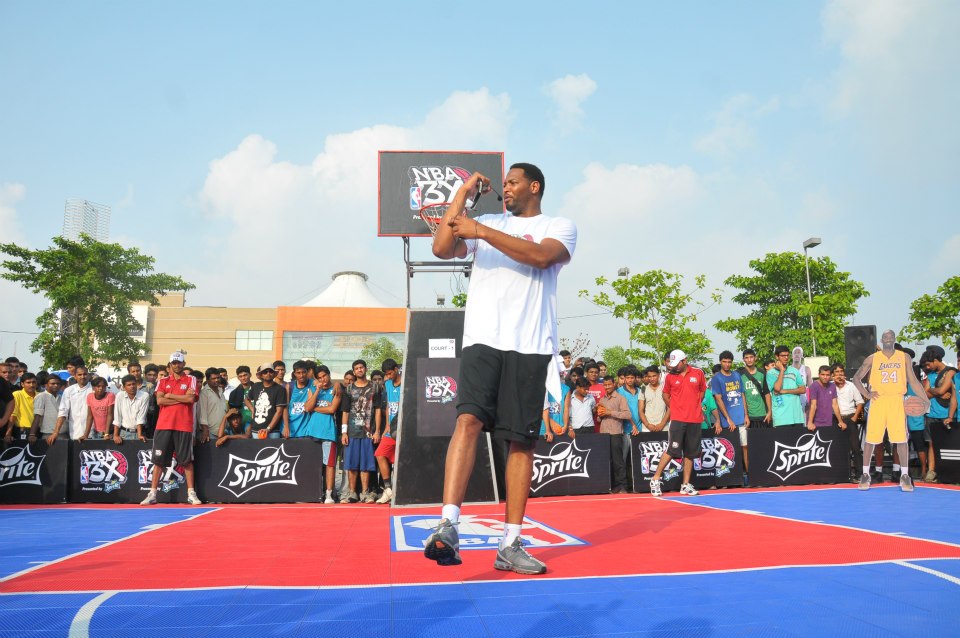 Right now Robert Horry is on a flight on his way out of India. In the brief time he spent here, he's ignited dreams which will fly higher than the plane taking him back to the States and hopefully some kids will grow into NBA prospects and fly back the same route someday.
While picturing a plane full of NBA prospects flying to the States from India may seem like it's something from an alternative dimension, the event Robert Horry came to promote does seem like it's from one too if you have only witnessed the full court five on five product. 3 on 3 is probably the most widely played form of basketball, since it only requires a few players and one half of the court.
Sid: Hey, today was the last day of the NBA 3X. How did it go?
Robert Horry: Today was fun. I had a great time. People here were very receptive of 3X3 and I can see it's something which will catch on well here in India.
Sid: Is a family vacation to India on the cards?
Robert Horry: Ah we gotta take at least two weeks out for that. Need at least that much time to enjoy and see all that you want to. I made some great friends here and would love to come back. With my kids being busy and me being occupied I don't know when we can get that time. Hopefully someday.
Sid: What's the toughest adjustment you have had to make as a player?
Robert Horry: Well the toughest thing to do is tone your game down. You come into the NBA being the man wherever you have played and when you are among the best in the business you have to realize that there are those who are better than you and adjust your game accordingly.
Sid: Your advice to aspiring hoopsters in India.
Robert Horry: You have to work really hard. Put in the time and effort. I've seen potential but that alone won't get you places. You have to put in the time and do research and try to absorb as much knowledge as you can.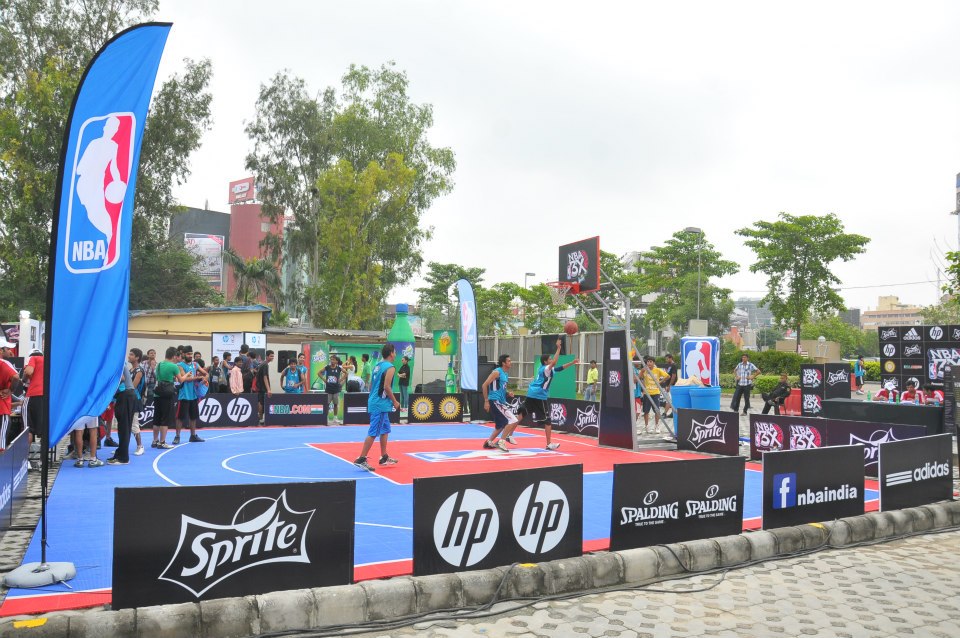 Sid: Which has been the most memorable moment of your career?
Robert Horry: Ah you know people may think it's winning championships and hitting big shots, but for me the most memorable moment in my career was being drafted. That's what a basketball player practices for. To make it into the NBA. And then being on the Rockets and getting to play with Hakeem Olaujuwon, whom I've always admired and looked up to.
Sid: Which has been the most dominant team you've played for?
Robert Horry: The 2000-2001 Lakers without question. We won the championship and only lost one game that time in the playoffs
Sid: Yeah you lost to the Sixers in Game one of the NBA Finals. Led by my favourite player Allen Iverson. He is the guy on my DP, I've written a 9000 word thesis on him, and I hate you so much if it wasn't for you he might have had a ring today. Even when he went to Denver you still haunted him and the Nuggets. Your career top 10 clutch plays has multiple plays from the 2008 playoffs when you once again stood in the way of Iverson and a ring. WHY?
That was a fleeting thought in my head. Here's what I actually said and felt:

Sid: Man, it's been great getting to converse with you. Thank you for the last few days. Something I'll always remember. Have a safe flight.
Robert Horry: Thanks man. Good luck.
It has been a great few days, learning the thoughts of the man who is a proven winner on and off the court. Here's the complete recap of this series:
Ride with Robert Horry in India: Love in Action Clinic
Ride with Robert Horry in India: Generation Adidas Clinic
Ride with Robert Horry: Sprite Basketblast at Amity University, Noida
 Ride with Robert Horry: NBA 3X Day 1
Here's a look at the complete entertainment package that was presented today. DJ Pearl and Nikhil Chinapa in action rocking the crowd below: