The Dallas Mavericks have been linked to a trade for Utah Jazz point guard Mike Conley.
According to NBA analyst Tim Mac, Conley could be a great fit for the Dallas Mavericks, who need a secondary ball handler and someone to initiate attacks in the absence of Luka Doncic. Doncic is reportedly intent on having the Mavericks make some signings before the trade deadline arrives.
Dallas (24-22) does not have a lot of assets and will need to commit to the short term in order to make signings, possibly at the expense of future stability. Regardless, the team is not that far away from being NBA contenders, and Mac believes Conley, who is in his 16th season, can help them get to the next level:
•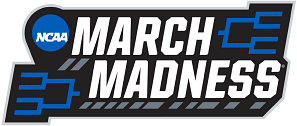 "There's been reports about links to, you know, our interest in Mike Conley, which that makes perfect sense," Mac said. "I mean, they don't necessarily need a point guard who is going to dominate the ball, but they need a guy who can get them in their offense who can also play off the ball who's going to be a pro. Like, Conley would be a phenomenal fit.
"You got to make a deal that makes sense for the Jazz. (Utah general manager) Danny Ainge doesn't make deals just to be a nice guy."
Conley has been the primary point guard for the Utah Jazz this season. He is averaging 10.5 points, 7.5 assists and 2.3 rebounds per game.
Dallas Mavericks should sign players in order to compete for the NBA title
There is little doubt that the Dallas Mavericks are in a delicate position. Luka Doncic might be able to snag his first NBA MVP award this season. However, the team needs some improvement to compete for the NBA title.
This is a challenge in itself, especially because Doncic has two years left on his deal and has until now not committed to the Mavericks. If he ends up leaving, a huge shakedown will be required that will need them to use assets. If he does not, the Mavericks should be focussed on improving their roster with Doncic in it.
The bottom line is that a few new players can help the team improve and give Doncic the right atmosphere to help the team land their first title since 2011. It will also increase the chances of Doncic eventually committing to the Dallas Mavericks.
Edited by Joseph Schiefelbein