The LA Lakers are currently just 1.5 games behind the play-in tournament spots in the Western Conference standings. The Lakers have a realistic chance to make the playoffs, especially if they make a roster move or Anthony Davis comes back from injury.
The latest rumors suggest that the Lakers should trade Patrick Beverley to the San Antonio Spurs for Josh Richardson. Dan Favale of Bleacher Report urged the Lakers to make the move, explaining that Richardson is a capable defender and a legitimate scorer.
Beverley has struggled in his first season with the Lakers, averaging just 6.0 points, 3.5 rebounds and 2.5 assists. He's still a good defender, but doesn't have the same impact the team was looking for when they acquired him in the offseason.
•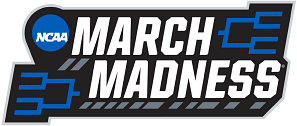 Josh Richardson, on the other hand, is averaging 11.3 points, 2.5 rebounds, and 3.3 assists for the San Antonio Spurs. Richardson is the Spurs' sixth man this season and likely won't have any problems coming off the bench for the LA Lakers.
Richardson had the best season of his career with the Miami Heat in 2019 before getting traded to the Philadelphia 76ers as part of the Jimmy Butler deal. He then bounced around to the Dallas Mavericks and Boston Celtics before arriving in San Antonio last season.
The 29-year-old swingman can still produce at a high level when given the opportunity. If the Lakers don't want to make any huge trades with their draft picks, acquiring a player like Richardson could help their chances of returning to the playoffs.
Also Read: Ben Simmons credits Boston Celtics' "team basketball" but says they don't have any great individuals
---
LA Lakers keep 15th roster spot open
The LA Lakers are making their 15th roster spot open for a potential free agent signing or incoming uneven trade, as per Dan Woike of the Los Angeles Times. The Lakers decided not to give Sterling Brown a second 10-day contract after signing him more than a week ago.
The Lakers worked out several big men over the past week, including DeMarcus Cousins, Myers Leonard, and Cody Zeller. Cousins is a former All-Star who last played for the Denver Nuggets. He's also a former Laker but was unable to play a single game for them due to injury.
Leonard, on the other hand, has been out of the NBA since 2021 due to injuries and his controversial antisemitic comments. He last played for the Miami Heat before he was traded to the OKC Thunder and waived immediately.
As for Zeller, he's a former lottery pick by the Charlotte Hornets in 2013. He spent the first eight seasons of his career in Charlotte before signing with the Portland Trail Blazers last season as a free agent. However, he was waived when the Blazers acquired a bunch of players in the CJ McCollum trade.
Watch: Shaquille O'Neal hilariously mocks Kenny Smith's terrible penalty kick on 'Inside the NBA'
Edited by Juan Paolo David