According to recent reports, the LA Lakers are in negotiations with the Charlotte Hornets over potentially moving Russell Westbrook and Patrick Beverley.
The LA Lakers have been in negotiations with several teams over the course of the offseason and the ongoing season in an attempt to bolster their squad.
Rui Hachimura's recent acquisition is a sign of this. The Lakers are expected to make more moves with the trade deadline looming. In this regard, recent rumors have presented the Charlotte Hornets as a potential trading partner.
•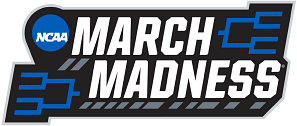 The Hornets had shown an interest in pursuing Westbrook in the offseason, but no deal materialized at the time.
Since then, the Lakers have seen some great contributions from their superstar guard. It was believed that they might let Westbrook play out the season in Lakers colors. However, doubts regarding his viability in the playoffs remain.
As per Hoops Wire's Sam Amico, the Lakers have resumed talks with Charlotte.
"The Lakers continue to search for trades centered on guards Russell Westbrook and Patrick Beverley. They have been in contact with the Hornets lately, sources said."
Considering Westbrook's salary is a massive hit for any team, Patrick Beverley would only add more pressure to make salary matches.
This would suggest that the package for the Hornets is likely to include only one of the two players.
---
The LA Lakers could benefit from moving Russell Westbrook
As mentioned earlier, Russell Westbrook has been at the center of almost all trade rumors pertaining to the LA Lakers. This has primarily been due to the value of Westbrook's contract and the Lakers' needs at the time.
The Purple and Gold are in desperate need of shooters and wing depth. In this regard, Rui Hachimura has addressed some of the issues as he is a reliable shooter in the corner.
However, the Lakers are far from being a complete team at this point. Thus, making a trade appears necessary.
But trading Russell Westbrook could be both positive and negative. On the negative side, the Lakers are losing a decent role player who has been producing solid numbers on both ends of the floor.
On the positive side, the Lakers have several avenues to add shooters and rim protectors. Talks with San Antonio about Josh Richardson and Jakob Poeltl could be fruitful for the team if they hope to pursue a playoff spot this season.
Meanwhile, the LA Lakers remain interested in Bojan Bogdanovic. With many avenues ahead to explore, the team may benefit from making a move before the deadline.