Recent NBA rumors have linked the LA Lakers with Orlando Magic veteran Terrence Ross. Yahoo! Sports' Jake Fischer has suggested that LA have had their eyes set on Ross for a while.
The LA Lakers have been involved in several trade rumors of late. With a primary emphasis on trading for floor-spacers, the Lakers have long been presented as suitors for perimeter threats.
In this regard, several players have emerged as likely targets. Indiana Pacers guard Buddy Hield and San Antonio Spurs guard/forward Josh Richardson were among the first names to gather traction.
•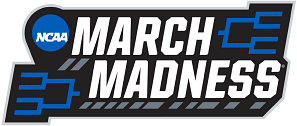 No trade has materialized due to LA's reluctance to include their first-round picks in any trade package. However, their pursuit of talent to bolster their roster hasn't stopped.
The Purple and Gold remain active on the trade front. However, an entity that has apparently been on their radar for a while happens to be Orlando Magic veteran guard Terrence Ross.
There have been rumors that the Magic are looking to move their veterans. Given the development of their young core led by Paolo Banchero, Orlando have a template to follow.
In this regard, their stance on trading Ross and Gary Harris is justified. However, Yahoo! Sports' Jake Fischer reported that the LA Lakers have been gaging Ross' availability on the market for quite some time. He wrote:
"Terrence Ross has long garnered interest from the Los Angeles Lakers, sources said. New York was in pursuit of Ross in previous years, as well. Yet, while Orlando has rebuffed offers below a first-round pick for the veteran swingman in recent seasons, sources said, it's difficult to foresee a playoff contender sacrificing more than a single second-round selection for Ross' services."
The notion of such a trade is built upon a comment made by an Eastern Conference strategist to Yahoo! Sports. The strategist highlighted the Magic's rather fertile position given the talent on their roster and the potential to acquire draft capital for their veterans.
Given their financial flexibility at the moment, Orlando may have their mind set on developing with Banchero and Franz Wagner paving the way. Whether this involves trading their veterans to clear up some money, however, remains up for speculation.
---
The LA Lakers could make a deal with the Orlando Magic
Recent trade chatter has seen the LA Lakers make veteran guards Patrick Beverley and Kendrick Nunn available for trade. While there may not be much of a market for Nunn, Beverley still offers great value with leadership qualities.
This is of particular value when considering the state of a young team such as the Orlando Magic. With an additional emphasis on Orlando's stance on trading their veterans, the Lakers may be able to work out a trade.
Beverley's contract isn't expensive by any means. However, he brings a lot of value in terms of locker room presence. Meanwhile, Kendrick Nunn is in the last year of a mid-level deal. With both being expiring contracts, the Magic see more money coming off the books.
On the Lakers' end, Terrence Ross is an athletic shooting guard who can finish at the rim and score from deep. Unfortunately, the template is dangerously similar to Lonnie Walker's.
On paper, a trade could work and make sense. However, Fischer's report was suggestive of Orlando's primary takeaway from trading their veterans being draft capital. Considering what they are getting in return, the Purple and Gold may pass on the deal if it involves a draft pick.
Also Read: NBA Rumors: LA Lakers will only use first-round picks to secure All-Star-level talent
Edited by Sankalp Srivastava