The LA Lakers have been a primary figure in NBA rumors as of late. Linked with the New York Knicks, HoopsHype's Michael Scotto reported that the Knicks and Lakers discussed a deal involving Patrick Beverley and Evan Fournier.
The Lakers have been in a tough situation this season. After a poor start, the Purple and Gold have managed to improve slightly. However, this minor improvement in their performance hasn't seen them in a position to contend for a playoff spot just yet.
After making several signings in free agency, the Lakers set themselves up for a tough time with chemistry. While some pieces have worked out, others haven't. This kickstarted trade talks and rumors surrounding the organization.
•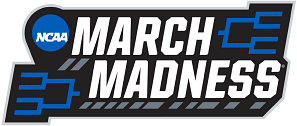 Russell Westbrook was widely regarded as the central figure in all trade talks regarding the Lakers. However, with teams showing a lack of interest in the 9x All-Star, the Purple and Gold were forced to explore other options.
In this regard, LA have made two players in their guard rotation available for trade. Namely, Patrick Beverley and Kendrick Nunn.
Beverley, who was acquired in the offseason via trade with the Utah Jazz, hasn't brought as much value to the court as the team expected him to. Considering his value as a locker room presence, the Lakers have managed to garner some interest from the New York Knicks.
Trade talks with the Knicks have reportedly progressed to a point where New York have discussed involving Beverley and Nunn for sharpshooter Evan Fourner. HoopsHype's Michael A. Scotto revealed more details about the potential trade:
"Before Reddish's recent benching in New York, the Knicks originally engaged the Lakers to see if they'd have interest in swapping Evan Fournier for Patrick Beverley and Kendrick Nunn, league sources told HoopsHype."
"Beverley and Nunn will both become unrestricted free agents after this season. Since then, the Knicks have reportedly looked to package Reddish with Fournier in various trade talks, per The Athletic's Fred Katz."
An interesting addition in this report is Knicks forward Cam Reddish. Reddish hasn't seen a lot of playing time with New York primarily due to issues with Thibodeau.
Given that New York have put Reddish up for trade, the LA Lakers have a potential avenue in front of them. Whether they will pull the trigger on such a trade appears to be something to look forward to after December 15th.
---
The LA Lakers have been linked to a lot of players
As mentioned earlier, the LA Lakers have been a central entity in trade rumors around the league. While much of this had to do with trade chatter involving Russell Westbrook in the offseason and early in the season, the Lakers appear to be moving in a different direction.
Talks with the Chicago Bulls involving Westbrook hit a dead-end as the Bulls have no interest in the 9x All-Star. However, trade talks involving Patrick Beverley and Kendrick Nunn with the New York Knicks still have potential.
The Lakers have also shown interest in Bojan Bogdanovic of the Detroit Pistons and former Laker Kyle Kuzma from the Washington Wizards.
Related: LA Lakers Rumors: Lakers have several options from Kyle Kuzma and a pair of Chicago Bulls stars
The LA Lakers remain prudent in their approach to making trades. Given their stance on trading their first-round picks for All-Star level players only, the Purple and Gold may continue the process of negotiating a better deal.