The Miami Heat and Utah Jazz are reportedly interested in Cleveland Cavaliers guard Collin Sexton. Sexton is a restricted free agent, and the Heat and Jazz are looking for a sign-and-trade deal to acquire him.
Here's what Hoops Wire's Sam Amico reported:
"The Heat and Jazz have each expressed interest in a sign-and-trade for Cavaliers guard Collin Sexton, league sources told Hoops Wire. Sexton is a restricted free agent, meaning the Cavs can match any offer from another team to keep him."
•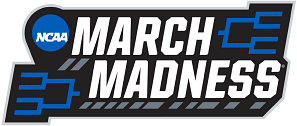 The shooting guard played only 11 games last campaign before sustaining an MCL injury. He had a breakout year before that, averaging 24.3 points and 4.4 assists per game and shooting at a 47/37/81 clip.
Sexton would give the Miami Heat and Utah Jazz an additional scoring option. The Heat need a consistent scorer outside Jimmy Butler, Tyler Herro and Bam Adebayo.
Meanwhile, the Utah Jazz are retooling their roster around star guard Donovan Mitchell. They have traded Rudy Gobert and Royce O'Neale and could be interested in moving more pieces to accumulate future draft picks.
Miami Heat continue to explore a trade for Kevin Durant
The Miami Heat are on Kevin Durant's wishlist and the franchise are keen on roping him in. The Brooklyn Nets talisman requested a trade earlier in the offseason and several teams are targeting a move for the former MVP.
According to Barry Jackson of the Miami Herald, Heat General Manager Andy Elisburg and Nets GM Sean Marks dined in Vegas to presumably discuss a trade for Durant.
The Nets are expected to take their time to find the right package. They are adamant about receiving an All-Star and a bevy of draft picks in exchange for Durant.
The Miami Heat are unlikely to include Jimmy Butler or Bam Adebayo in a package, but could consider parting with Kyle Lowry, Tyler Herro and Duncan Robinson. However, it is rumored that Kevin Durant will only play for the Heat if they keep Lowry, Butler and Adebayo.