Myles Turner has been in the NBA rumor mill for around two years. Turner could be traded if he doesn't sign a new contract with the Indiana Pacers. The latest rumors suggest that the LA Clippers and New York Knicks are among his potential suitors before the Feb. 9 deadline.
Meanwhile, DeMar DeRozan is no stranger to trade rumors this season. The Chicago Bulls' slow start to the season contributed to the possibility of DeRozan getting traded. But it seems like DeRozan and the Bulls could negotiate an extension in the summer.
Here is the latest NBA rumors roundup for Jan. 13 brought to you by Sportskeeda.
•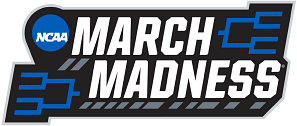 ---
3 NBA teams emerge as suitors for Myles Turner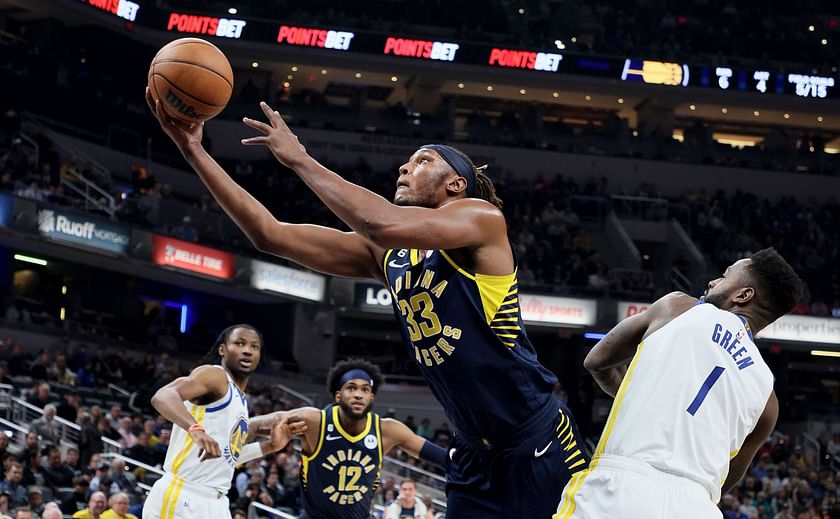 Myles Turner is having the best season of his NBA career alongside Tyrese Haliburton. Turner is averaing 17.0 points, 7.9 rebounds, 1.5 assists and 2.3 blocks per game. However, he's also set to become an unrestricted free agent in the end of the season.
Jake Fischer of Yahoo! Sports reported that the Turner is open to signing a new contract with the Indiana Pacers. Turner also has no problem becoming a free agent, wherein he could command a four-year, $133 million contract similar to what the Pacers offered DeAndre Ayton.
Fischer mentioned the LA Clippers, New York Knicks and Toronto Raptors as potential suitors for Turner. NBA teams linked to Turner over the past couple of years, such as the LA Lakers, Charlotte Hornets, Dallas Mavericks and New Orleans Pelicans, are no longer interested.
Also Read: Ben Simmons credits Boston Celtics' "team basketball" but says they don't have any great individuals
---
DeMar DeRozan open to contract extension with Bulls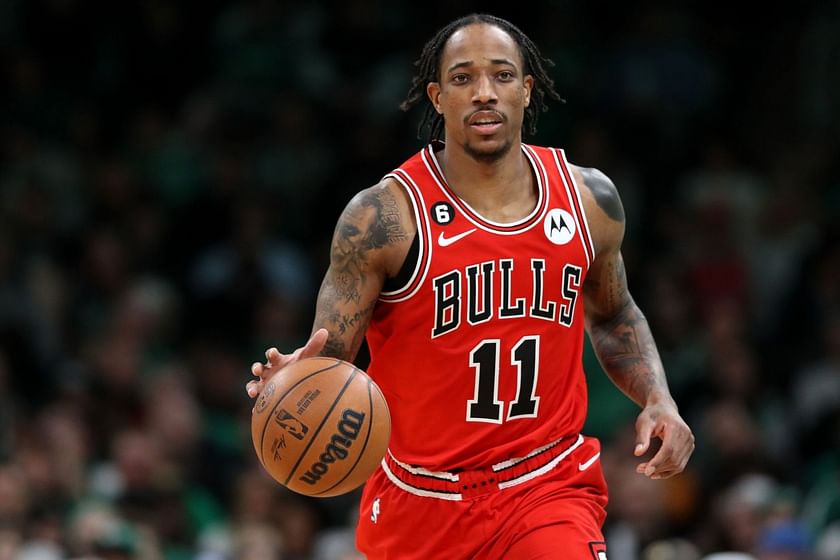 DeMar DeRozan had an amazing debut campaign for the Chicago Bulls. He continued to perform for the Bulls this season, averaging 26.1 points, 5.0 rebounds, 4.9 assists and 1.0 steals. However, Chicago has only compiled a 19-23 record at the halfway point of the season.
DeRozan will also enter the final year of his contract next season. K.C. Johnson of NBC Sports believes that DeRozan will seek an extension. The only question is if the Bulls are interested in continuing their partnership.
"He's extension eligible this summer," Johnson said. "You don't have to extend him since he's guaranteed through next year, but you can bet that he's going to look to be extended this summer. He's playing out of this world and headed almost certainly towards another All-Star selection. He's in the conversation for another All-NBA selection."
Also Read: Gary Payton explains how he made life tough for Michael Jordan in Games 4 to 6 of 1996 NBA Finals
---
Indiana Pacers want to add John Collins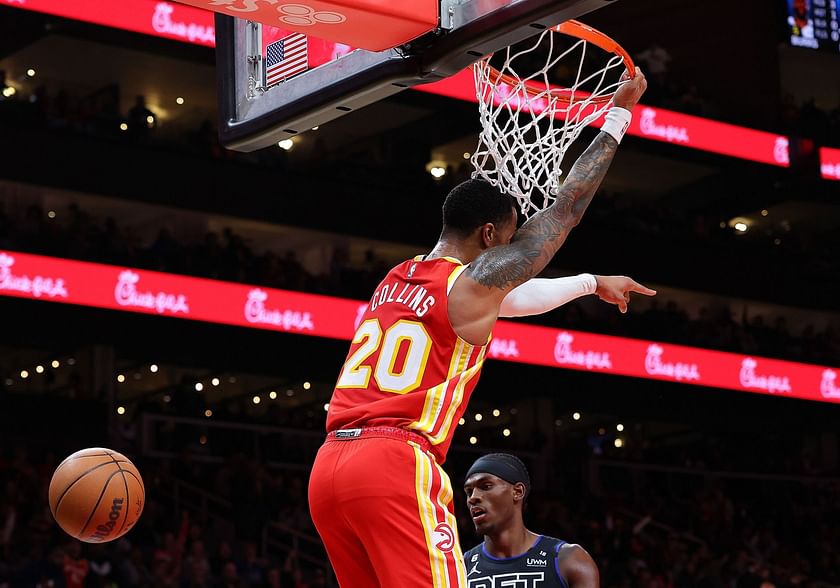 John Collins is another player who has been in the NBA rumor mill for the past two seasons. Collins' touches have decreased this season due to the arrival of Dejounte Murray. However, he has a contract until the 2024-25 season, with a player option the next year.
According to Jake Fischer of Yahoo! Sports, the Indiana Pacers are one of the teams interested in Collins. Fischer noted that the Pacers have three first round picks this year and could attach a couple of them with Chris Duarte.
The Atlanta Hawks could use another shooter like Duarte since they are missing the scoring ability of Danilo Gallinari this season. Meanwhile, the Pacers will remain competitive for the playoff spot with Collins, while also continuing to surround Tyrese Haliburton and Bennedict Mathurin with talent.
Also Read: Nike to release special LeBron James and Liverpool collaboration jersey early this year
---
Alex Caruso and Patrick Williams not available for trade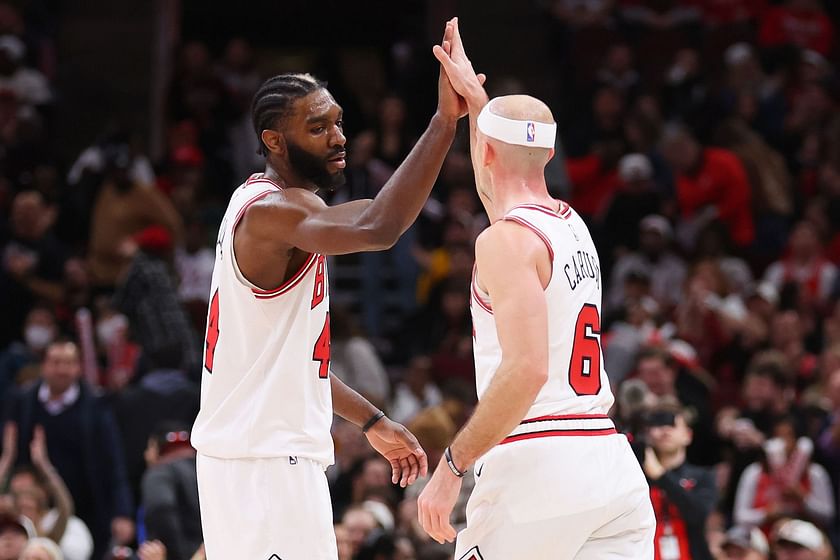 The Chicago Bulls are four games below .500 halfway through the season. It's been an underwhelming campaign for the Bulls, marred by inconsistencies and injuries. Several news outlets even reported last month that rival NBA executives are monitoring the situation in Chicago.
In addition to DeMar DeRozan, Zach LaVine and Nikola Vucevic, the Bulls also have Patrick Williams and Alex Caruso. The two role players, especially Caruso, have been linked to several teams such as the LA Lakers and Golden State Warriors.
However, Michael Scotto of HoopsHype reported that the Bulls front office has no intention of trading Williams and Caruso. Williams remains an integral part of the Bulls' future, while Caruso will be more effective alongside Lonzo Ball.
Also Read: Ja Morant wants to posterize LeBron James, dunk all over Golden State Warriors
---
Wizards want to keep Kyle Kuzma, sign him to a new contract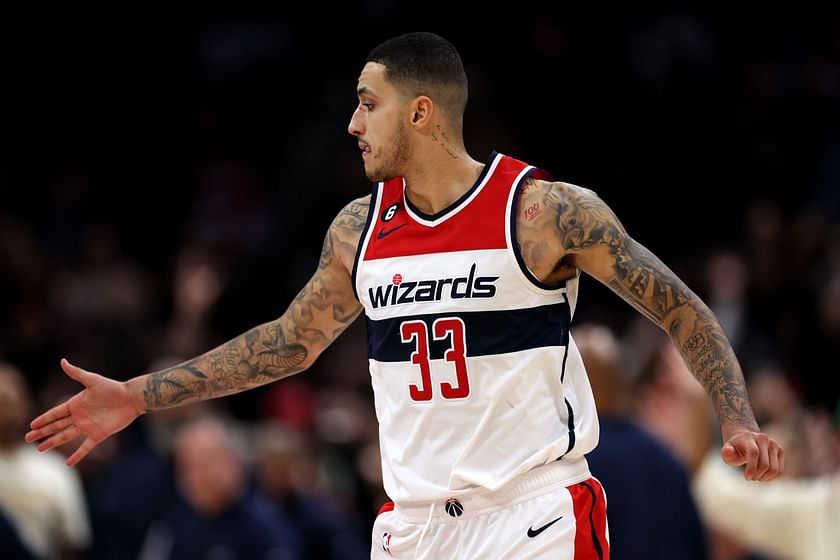 Several NBA teams have been linked to Kyle Kuzma of the Washington Wizards this season. Kuzma has a player option for next season and could opt out to become a free agent. He's having the best year of his NBA career, averaging 21.3 points, 7.4 rebounds and 3.8 assists.
Yahoo! Sports' Jake Fischer reported that the Atlanta Hawks remain interested in Kuzma. However, the Wizards front office might not be keen on trading their young forward. The team considers Kuzma as part of their future and are looking to sign him to a new contract.
Also Read: Shaquille O'Neal issues challenge to Donovan Mitchell following his 71-point performance last week
Edited by Juan Paolo David