According to sources, the magical Luka Doncic wants the Dallas Mavericks to improve their roster before the NBA trade deadline hits. The deadline is February 9 and the situation is somewhat complicated for the Mavericks.
This task may be difficult for the Mavericks to accomplish, as they owe the New York Knicks a pick as part of the trade that brought Kristaps Porzingis to Dallas.
Additionally, the Mavericks are aware of a common challenge in the modern NBA. When a star player has only two guaranteed years remaining on their contract and is unhappy with the team, they have leverage if they wish to leave. This has been demonstrated by players like Anthony Davis with the New Orleans Pelicans and James Harden with the Houston Rockets.
•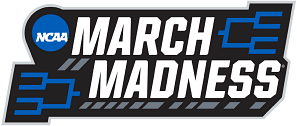 This does not necessarily mean that Luka Doncic will request a trade if the Mavericks do not improve the team by the summer of 2024. However, Dallas would obviously prefer to keep him happy. This means having to balance the goal of putting the most competitive roster in place this season with the potential to make a trade for another All-Atar in the future.
Any such trade will require assets, something the Mavericks are a little light on and reluctant to part with right now.
Should the Dallas Mavericks heed Luka Doncic and make improvements?
There is no doubt a generational player like Luka Doncic can land championships at the Dallas Mavericks, provided he stays for the long term. His performances this season might finally earn him his first NBA MVP award, which might not be his last, provided he stays fit and firing.
The Mavericks, in a nutshell, are obligated to do all it takes to heed the player and create a roster capable of landing the championship. They have undergone steady improvement in recent trade windows and are now only one or two pieces away from putting together a team that can perhaps win a ring.
Christian Wood, Spencer Dinwiddie, Tim Hardaway Jr., and a familiar cast of supporting players have aided Doncic. They have allowed him to express himself in game after game this season. Dallas are a shoe-in for the playoffs and a couple of moves might be all it takes to make the fans dream this season.
That should be enough impetus for the team to go all in and acquire a few assets before the trade deadline hits. Both Dallas and Luka Doncic need to be patient, as improving the team is a long-term process. Getting the right players for the right price is important, and overpaying can risk the future of the team.
The Mavericks will probably heed Doncic's request, but they'll likely be careful in their approach.