SABA Championship: India, Bangladesh win on day 3
2.00K //
16 May 2014, 13:17 IST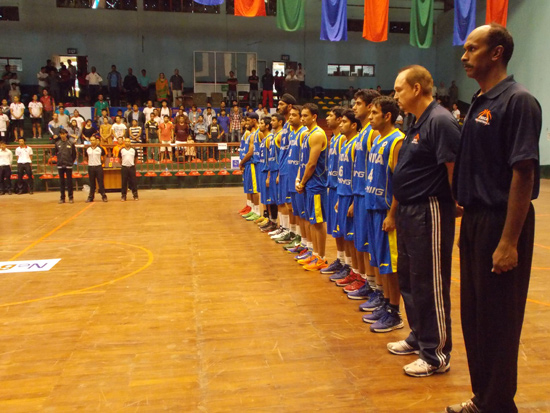 South Asian powerhouse India again proved too strong for their South Asian neighbors as they thumped Sri Lanka 97 – 30 on day 3 of the of the South Asian Basketball Association (SABA) Basketball Championship for men at Kathmandu, Nepal. Sri Lanka were no match for Scot Flemming's side as India took all the quarters to win the match comfortably. Amjyot Singh contributed 15 points for India while Sri Lanka´s Fernando Suranga Roshan scored 8 points. 
In another match, defending champions Bangladesh defeated Maldives 76 – 74, to register their second win of the tournament. Bangladesh´s Mohammad Akash scored 19 points while Maldives' Zilaale Mohamed top-scored with 22 points in the match.
Nepal will play India (2:10 PM) and Sri Lanka will face Maldives (5 PM) on day 4 of the championship.