Scott Flemming named India's basketball coach
711 //
19 Nov 2012, 16:51 IST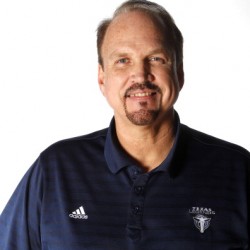 New Delhi - The Basketball Federation of India (BFI) has appointed Scott Flemming, who brings along with him over 30 years of collegiate and professional experience in the United States, as the head coach of the men's national team.
Flemming was the assistant coach of the Texas Legends in the NBA Development League, where he often served as the acting head coach, leading both current and future NBA players.
He has also served as the coach and athletic director at Mount Vernon Nazarene University in Ohio. During his years with the Cougars, Flemming compiled an overall record of 397?226.
"I had been looking for another head coaching position, an opportunity to not only do what I love, but to make a real difference, when this opportunity was presented to me," Flemming said in a BFI release.
"The more I looked into it, the more excited I became as it's really a chance to grow the game of basketball at a true grassroots level in the largest untapped market in the world."
Former India coach Kenny Natt will continue in an advisory role with the BFI, overseeing the progress of both the men's and women's team, from his new post as Director of Basketball at IMG Academy in Florida.
"Our great partners at IMG Reliance played a pivotal role in bringing Scott Fleming to India, which is yet another example of fruit borne from the BFI?IMG Reliance relationship. As a coach in the NBA Development League, Coach Flemming has led and developed some of the world's best professional basketball players, and coupled with his deep experience managing an NCAA department, makes him ideal for this role to lead the Senior Men's team," said Roopam Sharma, BFI chief executive officer.