Sixers: Finally end all the talking in Philadelphia
2.10K //
30 Mar 2014, 18:43 IST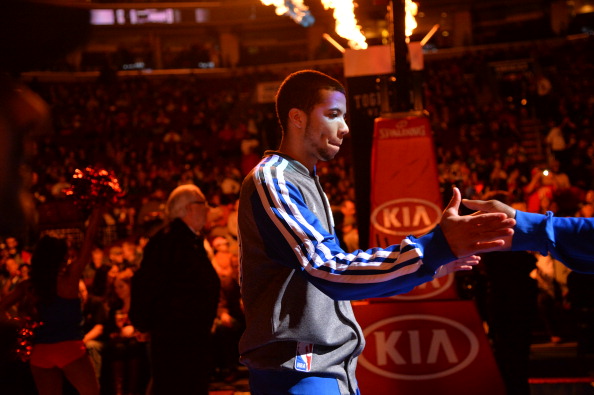 The Sixers finally finished all the talking in Philadelphia last night. It's finally over. They end with 26 straight losses, tied with Cleveland. They won against the Pistons with a score of 123 to 98. Thad Young and Michael Carter-Williams both had 21 points each. The Sixers scored 12 for 21 in 3-pointers last night, ending with 57.1% from beyond the arc. Hollis Thompson was four for four last night in 3-pointers. Thompson had a total playing time of 21:40; he's my player to watch next season.
Everyone was ready to write off the Sixers completely – the fans, media and even Vegas gamblers. The only person that seemed to remain positive was the coach, Brett Brown. I can't imagine the amount of stress he goes through daily. Here is what he said:
"We have a plan, and we are strong in executing our plan," Brown said.

"I knew when I accepted the position that we would take hits. And because I'm the coach of the team, you own it. You're responsible for your team and I accept that. … But I don't waiver. I sleep just fine. I love coaching these guys. … I see a city that, if we get this right, I see a fantastic vision."
I'm glad to see Brown's leadership in the Sixers. Brown keeps fighting and rolling with the punches. The team has a lot of work to do next season. I hope to see Brett Brown as coach for a long time.