SKBA 2011 - Basketball in Paradise
1.46K //
06 Jul 2011, 17:21 IST
For Basketball enthusiasts in Srinagar, J&K State, 2011 has so far been a year to remember. Due to the establishment of a Basketball Academy, SKBA, over the last three months there's been an unprecedented number of organized Basketball competitions, young players have had the opportunity to get top notch coaching, and the sport of Basketball has increased in popularity across the city, resulting in extended local media coverage. There had always been a lot of passion for Basketball in Srinagar, but mostly as an 'underground sport.'  Now, the future looks bright for Basketball in this region, as it does in many other parts of India. SKBA Basketball Academy has plans to organize more events in the near future, and continue to develop Basketball in Srinagar over a long term period. Here is a recap of our 2011 season.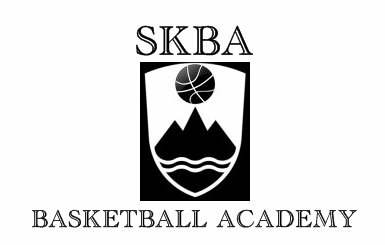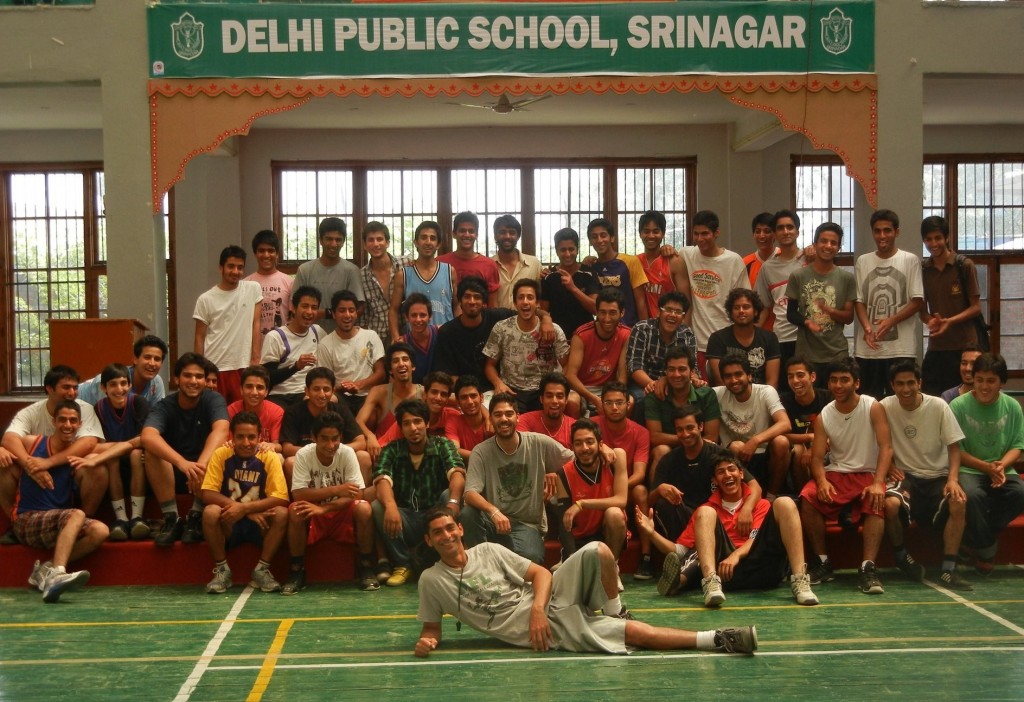 We had three Boys Basketball Clinics this year. The 2-day clinics were held on Fridays and Saturdays for approx 2-3 hours each session. The first clinic focused on Dribbling and Passing. The second clinic taught techniques for scoring from Inside and Outside.  The third clinic, 'NBA player/Advanced Scoring Moves,'was by Invitation Only. SKBA is committed to increasing the level of the game in India. At our clinics, we teach proper Basketball Technique for athletes who are serious about the game and improving their skill level. The drills we use at the clinics are the same as those I learned while in attendance at top level USA Basketball clinics and camps.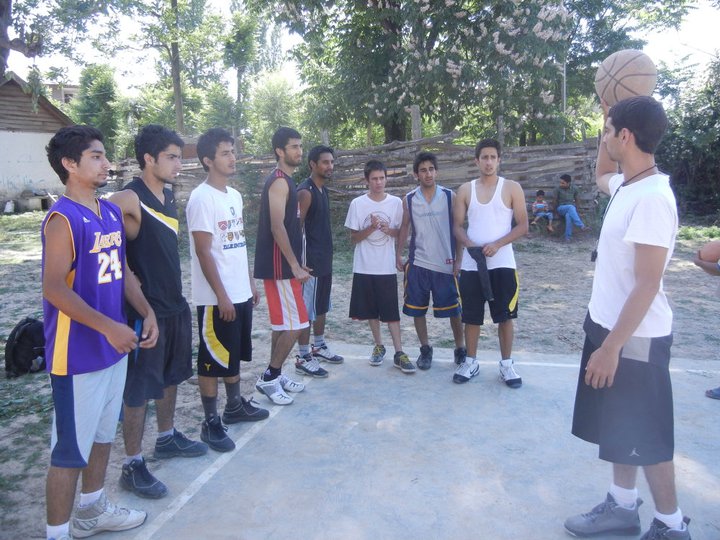 We held Four Girls Basketball Clinics this year.The girls got an opportunity to play Basketball, hone their skills, and get good exercise. Many of the scrimmages were strongly competitive. It was fun to hold these events and give the girls a chance to play 5 on 5 full court for a few hours.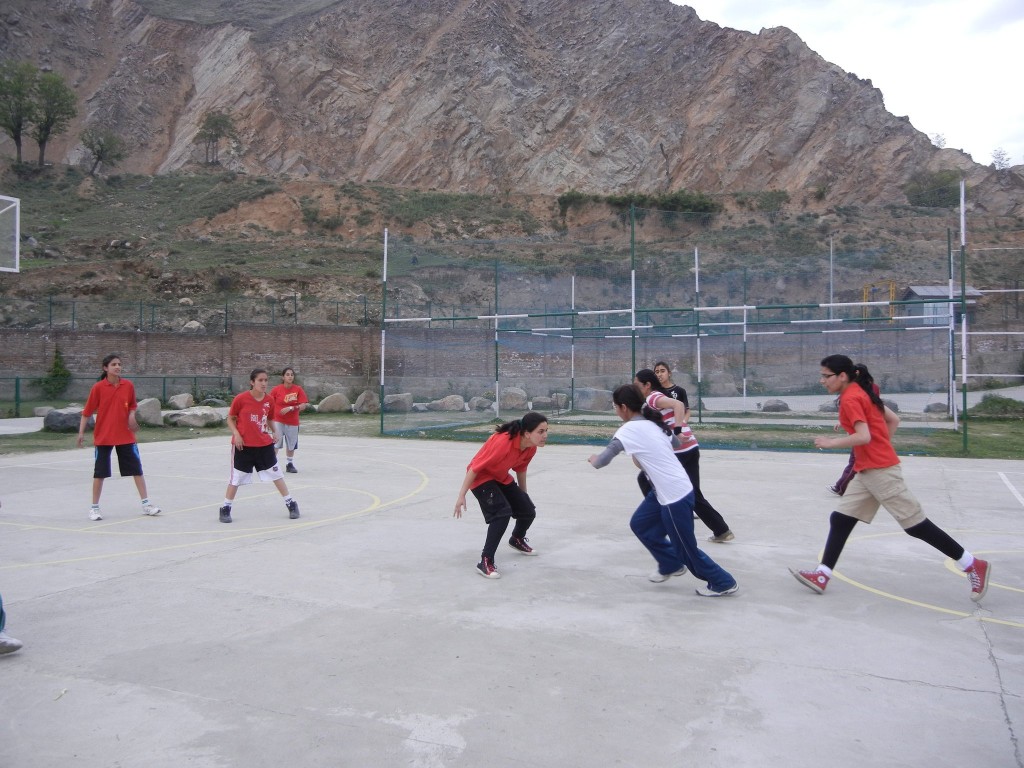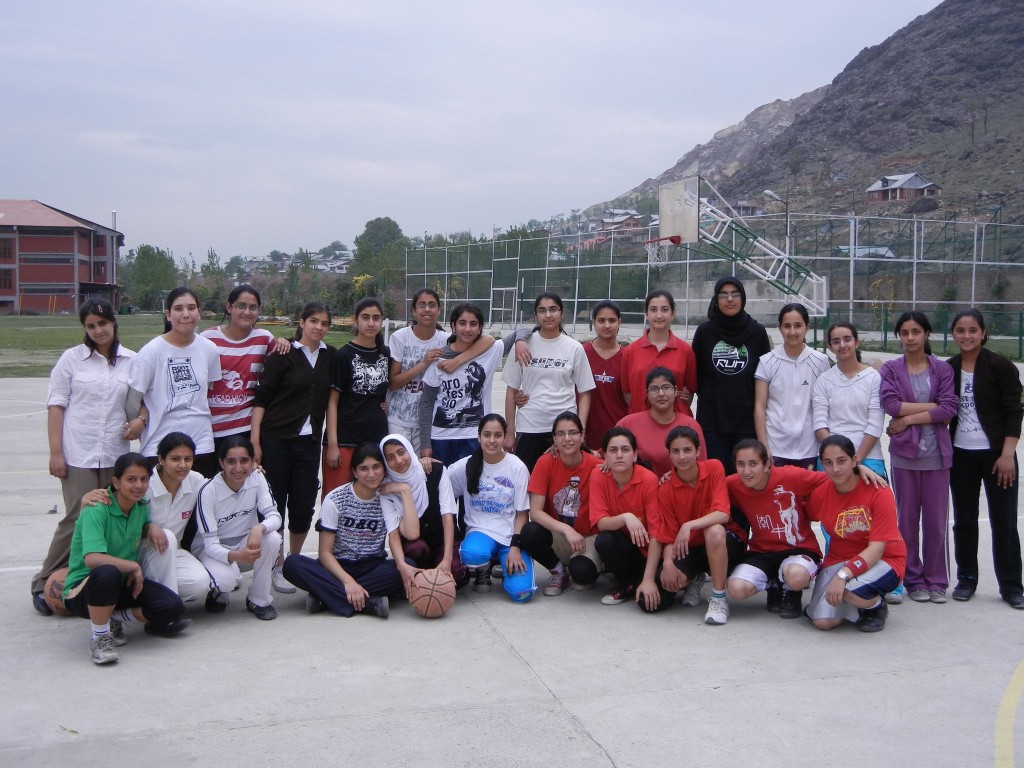 The Sunday Men's League was the 1st Basketball League ever in Srinagar. Ten teams of mostly college and high school age players formed a League with the highest possible level of competition. The games were held every Sunday for 8 weeks. SKBA is committed to making the Men's League the top Basketball event in Kashmir, with the best players and teams from high school, college, and otherwise taking part.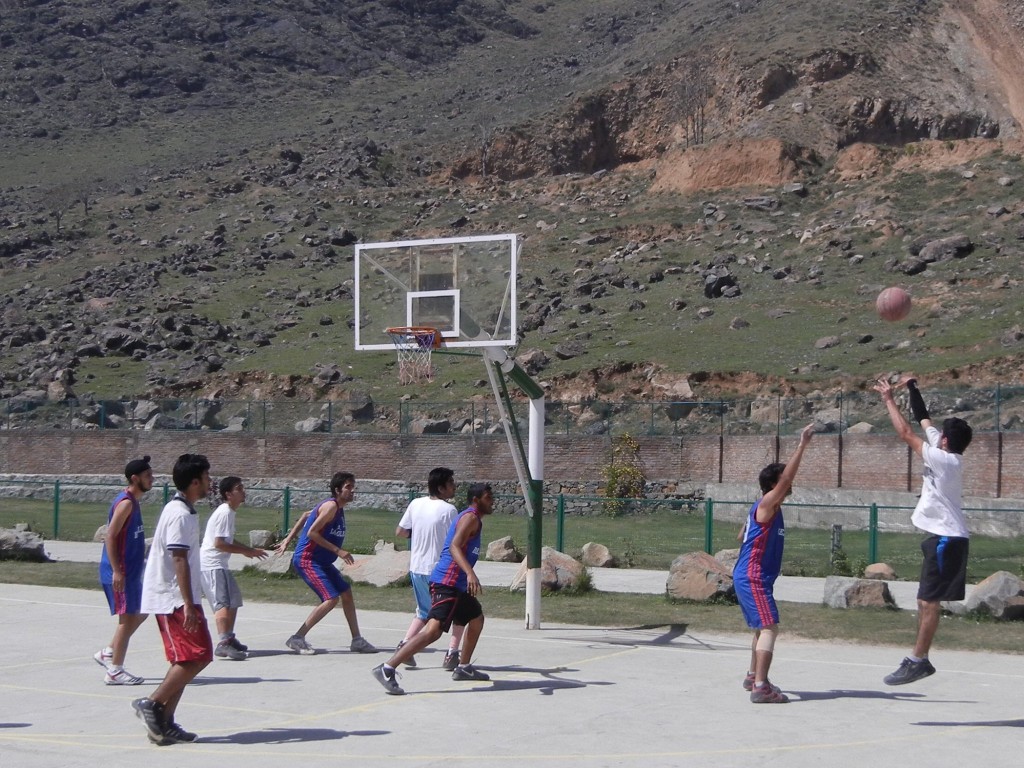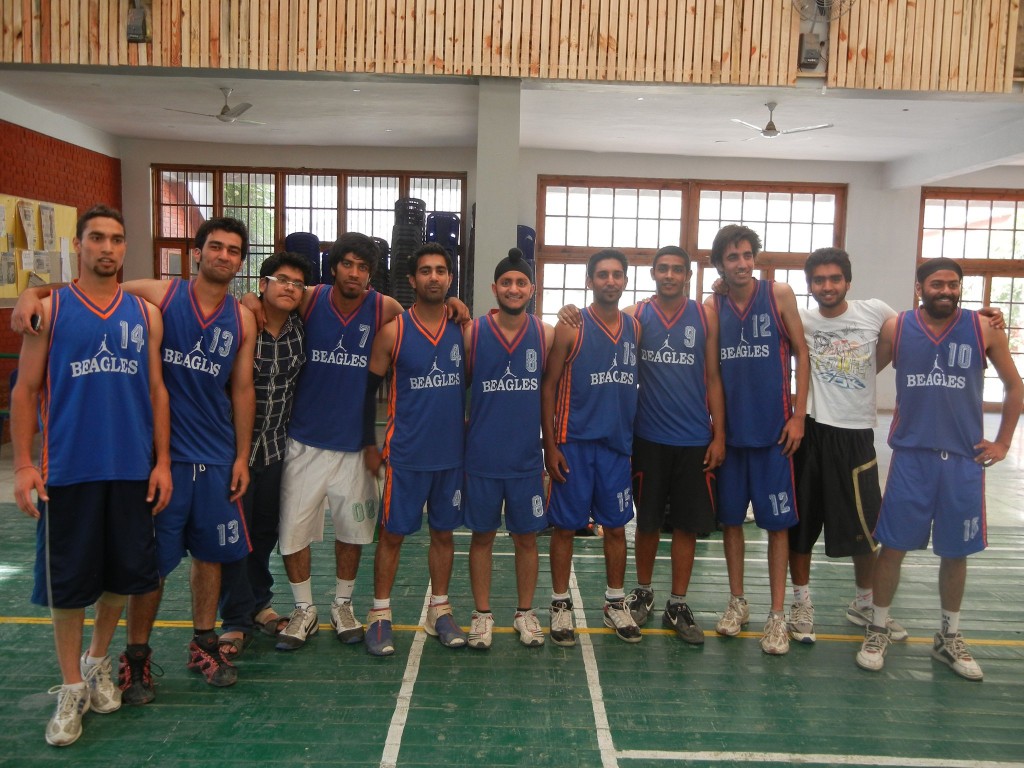 We also organized a 3 on 3 Hoop Fest tournament. Seven teams signed up. Our tournament coincided with a KPL professional Cricket League match, and some curious spectators came over to the Basketball courts to watch the Basketball games. The players had much fun playing half court, with 3 on 3 rules. We plan on doing another Hoop Fest in 2012.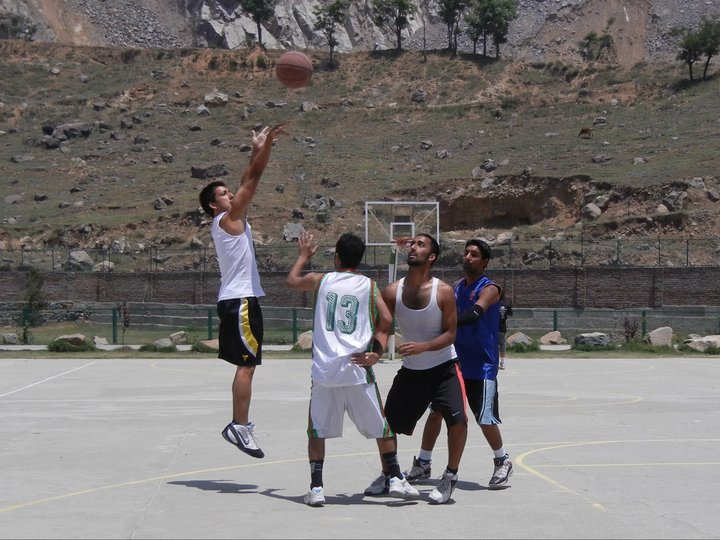 SKBA organized a 'SUMMER CLASSIC' Cash Prize tournament that was held over two days. 7,000 Rupees in prize money was distributed. The tournament featured a one match friendly between the J&K Tigers, the state's senior national players, and the Kashmir Nets, a team of current and ex-Biscoe high school players.  In terms of talent, this was probably the best Basketball game ever played in Srinagar. The match was intense, and the lead changed hands several times down the stretch. In the end, the Tigers held off a younger Nets team by a few points.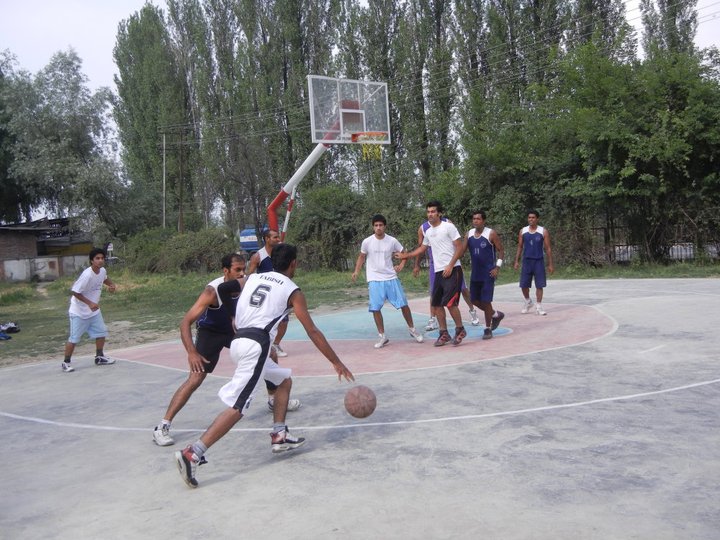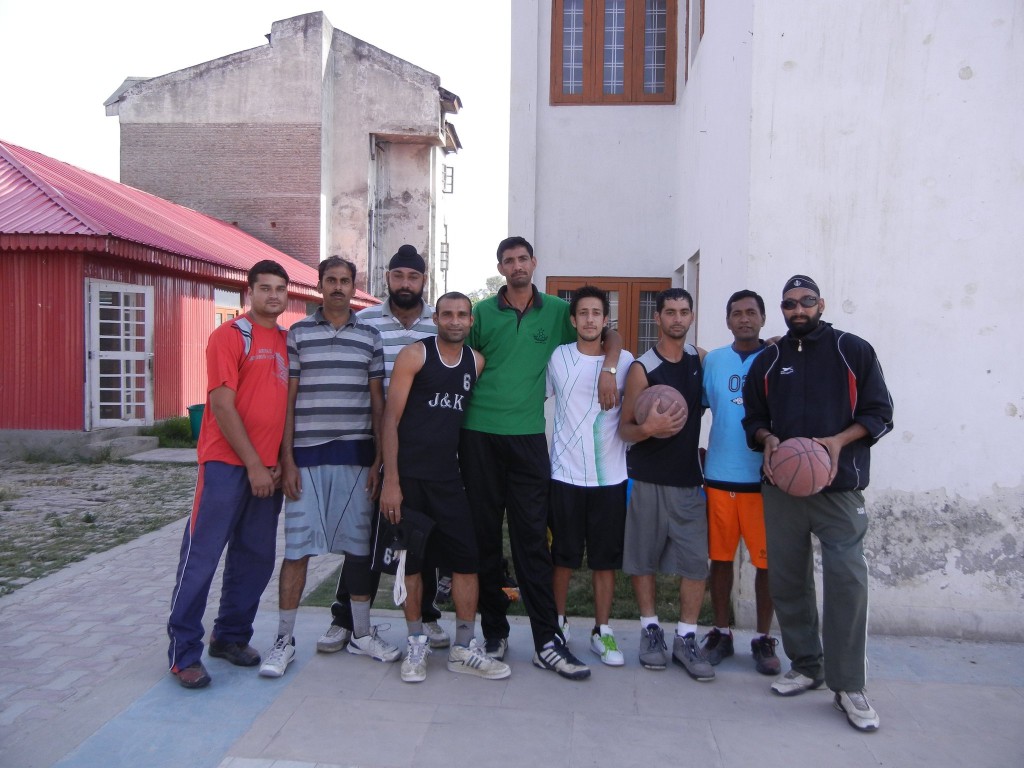 I was involved with the 1st ever University level Basketball tournament in Kashmir, at Islamic University of Science and Technology in Awantipora. I helped organize and officiate the IUST Inter Department Tournament. We plan on continuing to develop and improve the program in the near future.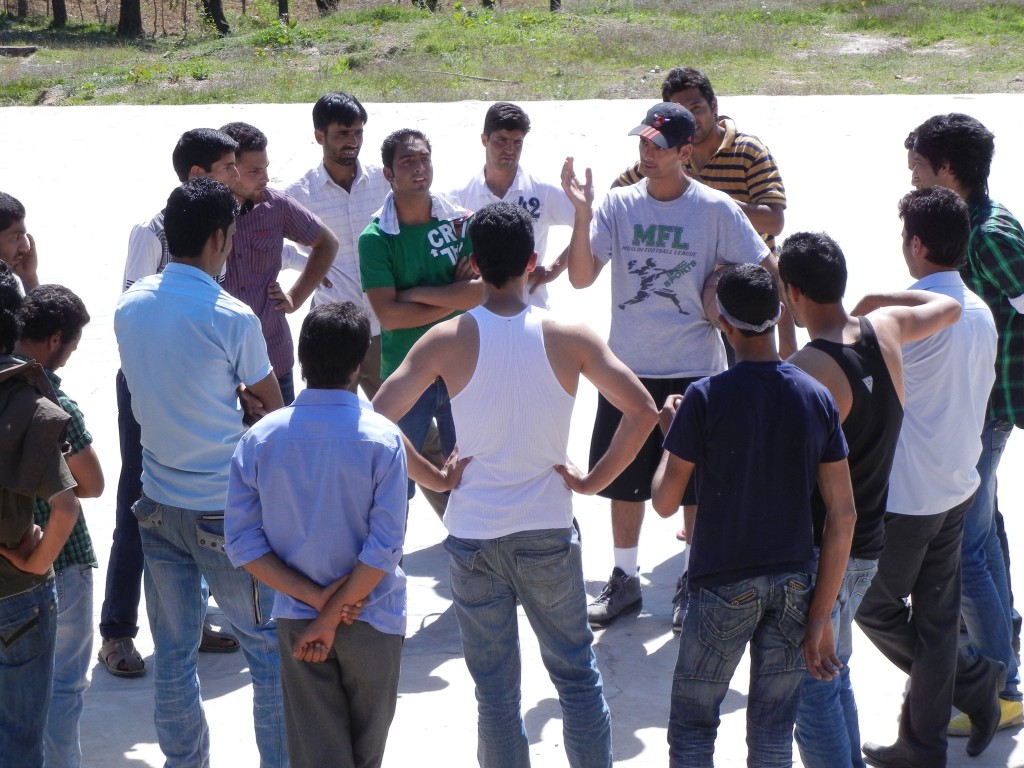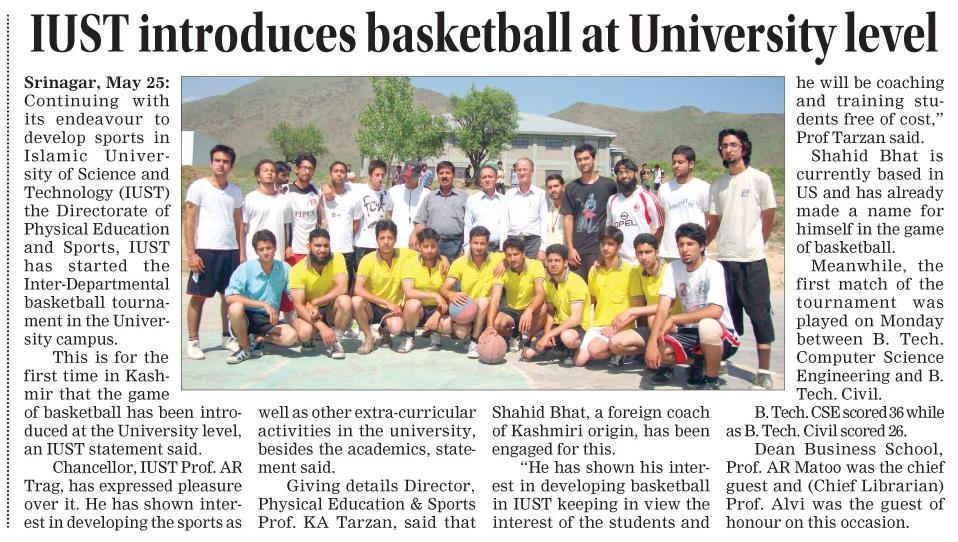 Hoops for a Good Cause
Proceeds from the Girls Basketball Clinics went to benefit a local Orphanage. We were fortunate enough to present each child at the Orphanage with a new pair of Athletic shoes. We plan on continuing to benefit this charity through Basketball related fundraisers in the future.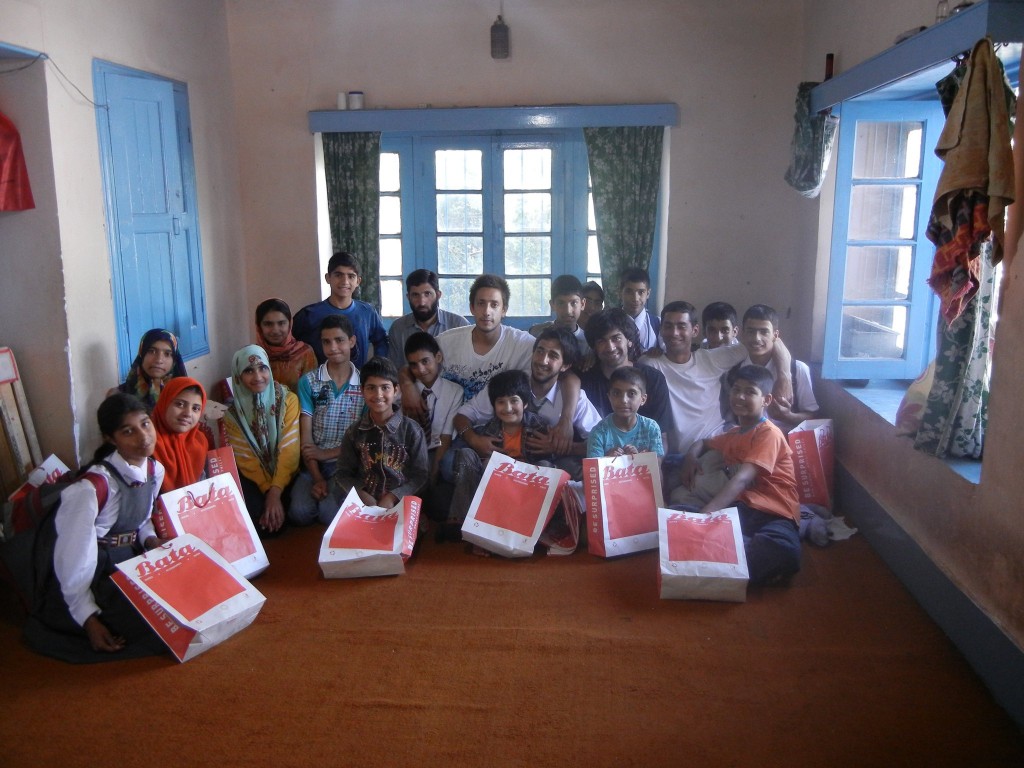 SKBA'S MISSION - It's been an incredible privilege to do Basketball coaching and development in India for the last three years, and contribute to the growth of the game. I'm confident of the background I have with Basketball, playing and coaching in the USA since a young age, and its been fun to share that experience and knowledge with all the Basketball players who seek it out. Its incredible how much was accomplished in 75 days. I'm excited to build on the program and 2012 is going to be another great year for Basketball in Srinagar. All the best, Shahid Bhat.