A year after their football team recorded the epic 'decima' – the 10th European championship – Real Madrid's basketball team did the team and the city proud too, winning the 2015 Euroleague Basketball title at home in Madrid. With the final held against Greece's finest Olympiacos on Sunday, May 17th, Real Madrid pulled away in the game's last four minutes to clinch the victory, 78-59. It was Madrid's ninth Euroleague title, the most of any team in the championship (just like their cousins out on the football pitch).
For Madrid, the victory was sweet redemption after they had lost in the finals of the Euroleague the last two years: in heart-breaking fashion to Israel's Maccabi Tel Aviv in Milan in 2014 and to Olympiacos in London in 2013. Madrid's ninth Euroleague title came after a 10-year wait for the Spanish club.
•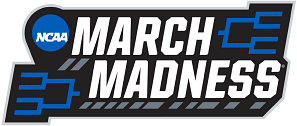 Olympiacos were the better side when the game began and for a while, it seemed that Madrid would be choking at the final stage once again. But a commanding run in the third quarter gave the hosts a seven-point lead at halftime. Olympiacos remained in the hunt in the third quarter, chasing every lead of Madrid down, and it wasn't until the fourth that the likes of Jaycee Carroll, Sergio Llull, and Andres Nocioni helped Madrid race away to the win.
Carroll led Madrid with 16 points in the final while Matt Lojeski scored a game-high 17 for Olympiacos in the loss.
Madrid's Andres Nocioni, the Argentine who played several years in the NBA, was named the MVP of the Final Four. Fenerbahce's Nemanja Bjelica was earlier named the 2014-15 season MVP of the Euroleague.
Despite going for 18 points and 10 rebounds in the bronze-medal game, Bjelica couldn't help Fenerbahce (Istanbul) overcome CSKA Moscow, who took a 24-point first half lead and survived a massive comeback by their Turkish opponents to win the game 86-80. Former San Antonio Spur Nando De Colo scored 17 points for CSKA while Fenerbahce were led by former Laker Andrew Goudelock (24) in the loss.
At the semi-final stage of the Final Four, Olympiacos were led by the heroics of Vassilis Spanoulis to a tight 70-68 victory over CSKA Moscow, who were led by De Colo's 18 points. Real Madrid were led by the Mexican big man Gustavo Ayon, who got a hot start in the semi-final and finished with 18 and seven, as they defeated Fenerbahce 96-87. KC Rivers added 17 for Madrid. Fenerbache were led by Goudelock (26) and former NBA player Jan Vesely (20) in the loss.
All-Euroleague First Team
Vassilis Spanoulis (Olympiacos)
Milos Teodosic (CSKA Moscow)
Nemanja Bjelica (Fenerbahce)
Felipe Reyes (Real Madrid)
Boban Marjanovic (Crvena Zvezda)
Final Four MVP: Andres Nocioni (Real Madrid)
Euroleague MVP: Nemanja Bjelica (Fenerbahce)