Sportskeeda NBA MVP Watch: Week 1
878 //
03 Nov 2012, 00:52 IST
With our Top 20 player rankings for season out, we track the race to the MVP award in the ongoing NBA regular season here at Sportskeeda. Every Friday, we rank the MVP candidates based on the week's performances and analyze their progress over the course of the season.
To begin with: is there a point to the MVP race anymore? Isn't this going to be LeBron's trophy? Aren't the Heat going to simply annihilate every opponent, taking on any and all punishment and giving it back manifold a la Jack Bauer?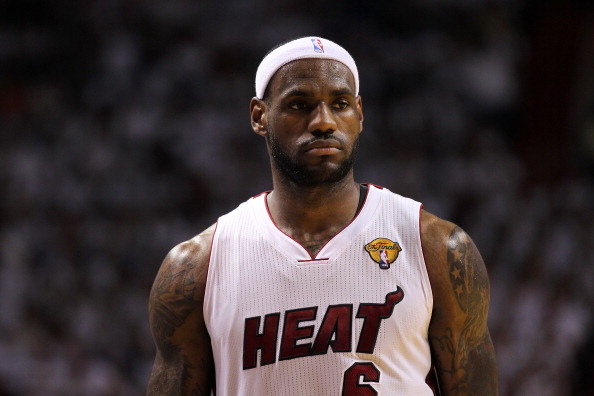 The MVP race might just lose its meaning if not for the fact that journalists form the award's electorate and, being human beings, have a predilection for choosing the narrative over data. All it takes for Bron to get shunted out of the next MVP is a superstar season that nobody saw coming (I call it the Derrick Rose bias). And for that, we have several contenders:
1)    LeBron James (MIA) : 26 ppg, 10 rpg, 3 apg, 62% FG (1-0)
After his incredible summer, Bron looked comfortable and fluent in the Heat's season opener and put up eyeball-popping numbers, given that he basically played only three quarters. He moved the ball well, defended superlatively and even hit three-pointers. Let me put it this way: he's not a lock for the MVP award, but it would require the basketball equivalent of Rajnikanth to deny him MVP #4.
2)    Kevin Durant (OKC) : 23 ppg, 14 rpg, 5 apg, 50% FG (0-1)
The problem for KD is not his own stat-line but the only remaining members of the Three Buddies, who struggled to orchestrate the Thunder offense in their opener against the Spurs. From Durant, it projects to be more of the same this season, though he'll look to pass more and pass better, because the Thunder are much more efficient when he does. He'll look to keep his assist #s between 4 and 5 per game.
3)    Dwight Howard (LAL) : 26 ppg, 12 rpg, 1 bpg, 63% FG (2-0)
The difference between Traitor LeBron and Traitor Dwight? Dwight took his talents to Hollywood, which means everything is forgiven if LA pull out of their funk and win a ton of games. If the Lakers get close to 60 wins, expect Dwight to be in the discussion (shaping up to be a three-way race) for MVP. Aside: Dwight has attempted 33 FTs in the first two games. Thirty three.
4)    Rajon Rondo (BOS) : 20 ppg, 13 apg, 7 rpg, 64% FG (0-1)
With Rajon, there really is no lack of drama. Oscillating between moody and aggressive, Rondo had a mixed bag against the Heat in the Celtics' opener, with a little good, a little bad and a lot of ugly. He was great on the fast break, great on rotating the ball and absolutely lousy on controlling his temper, leading to a technical and a flagrant foul in the 4th quarter. Oh, and that jumpshot? With 1:28 to go in the 4th and Celtics down 6, Rondo missed a wide open 16-footer. You know, the kind of shot he can't afford to miss if the Celts are going to win anything.
5)    Tim Duncan (SAS) : 22 ppg, 9. 5 rpg, 3 bpg, 52% FG (2-0)
Because this is the inaugural edition of the MVP Watch and because Duncan is all-time great in the sunset of his career, we're going to show him some love at #5. Timmy looks refreshed and his legs have travelled back in time by about five years. San Antonio have a great chance to win the West and Duncan will be a big part of the reason they do, though Tony Parker is clearly alpha-dog in San Antonio and should be the guy getting MVP love come April.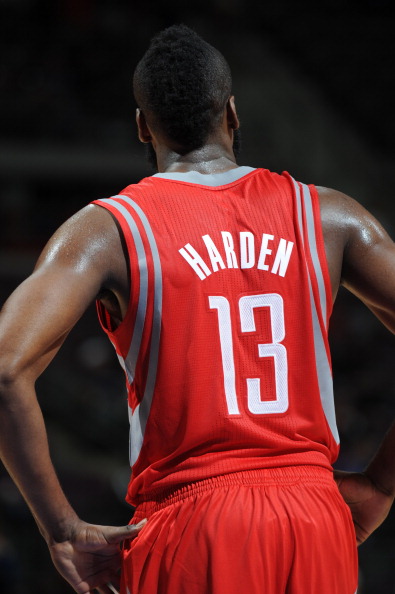 6)    James Harden (HOU) : 37 ppg, 12 apg, 6 rpg, 4 spg, 56% FG (1-0)
There were actually people, intelligent, discerning basketball-watching people who think that James Harden won't succeed in a starter's role as the focal point of Houston's offense. Not only did Harden put up the second best debut performance in the history of the NBA stat wise, he becomes just the second player to put up 37/12 in a game for Houston since –you guessed it- Hakeem. This writer thinks that Harden is going to average mid-20s in points and be a staple part of this ranking for months to come.
7)    Chris Paul (LAC) : 12 ppg, 12 apg, 4 rpg, 4 spg, 40% FG (1-0)
Paul certainly was not at his fluid best on Thursday but figures to be the anchor of an extremely potent Clippers offense that now boasts of this kind of firepower. The Clips easily have one of the deepest teams in the league and Paul, who figures to be entrusted the rock most of the time, will be the pint-sized Gandalf guiding them. Prediction: the race for the assists title between Rondo and Paul is going down to the wire this season.
8)    Dwyane Wade (MIA) : 29 ppg, 4 apg, 3 rpg, 45% FG (1-0)
Flash's back and man, does he look good! Wade has looked in mid-season form through the preseason and the Heat's opener, where he repeatedly go to the rim off-ball through a number of back-door cuts. His jumper still looks rusty, but it's got much better shape on it than it did last season, though attack-mode Wade is more devastating than he was last season. In related news, Wade attempted 11 free throws in game one.
9)    Kyrie Irving (CLE) : 29 ppg, 3 apg, 6 rpg, 55% FG (1-0)
How's this for a tantalizing prospect: LeBron and the Heat versus Irving and the Cavs in round one of the 2013 playoffs? It's possible, mainly because Irving looks poised to make the leap from star to superstar this season. Don't be surprised if he ends this season in top half of these rankings. He has the skill and he's going to have the touches. At the same time, no player has won the MVP award on a sub-50 win team, and we don't expect that to change this year.
10)  Tony Parker (SAS) : 18.5 ppg, 8. 5 apg, 3 rpg, 47% FG (2-0)
Cap'n Parker, he with the eye-patch for Halloween, knocked down two ultra clutch jumpers in the final 28 seconds of the Spurs' back-to-back at home against conference foe OKC. He's looked a bit patchy at times, but is still the best scoring point guard in the NBA without an ACL injury. Friday's game against OKC was only the beginning; the end might well be a top-3 finish, depending on San Antonio's performance this season.