Spurs beat Rockets in NBA game
655 //
29 Dec 2012, 15:23 IST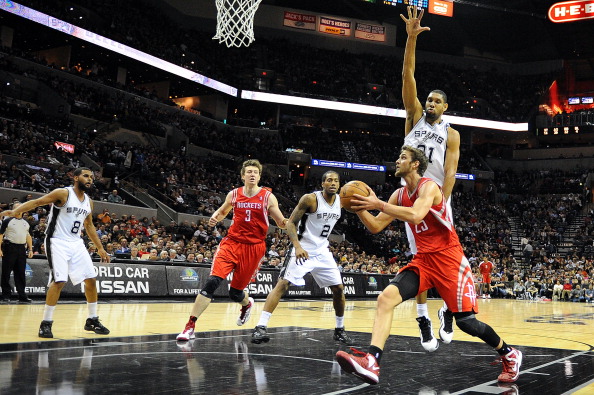 Houston, Dec 29 (IANS): The San Antonio Spurs outlasted the Houston Rockets 112-116 to pick up their fourth straight win in the National Basketball Association (NBA).
Tony Parker collected 31 points, 10 assists and five rebounds while Tim Duncan scored 30 points for the Spurs Friday, reports Xinhua.
Manu Ginobili added 23 for the Spurs and Danny Green donated 17 points and five boards.
James Harden scored a game-high 33 points along with seven assists and five rebounds for the Rockets, who saw a five-game winning streak come to an end.
Chandler Parsons added 24 points and Jeremy Lin collected 21 points for the Rockets.