What's the story?
Michael C. Wright of ESPN is reporting on members of the San Antonio Spurs talking about a recent players-only meeting that was held and addressed the rumors that the meeting was about injured superstar Kawhi Leonard. A report that those players are refuting.
In case you didn't know...
•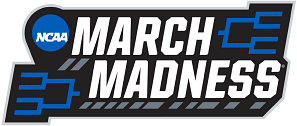 Prior to this season where Leonard has only played in nine games, the least amount of games he played in any other season was his second in the league.
During the 2012-13 season, Leonard played in 58 games. Last year he played in 74.
The heart of the matter...
Danny Green called the reports of the team meeting being about Leonard "false"; while Tony Parker declined to give any details regarding what the meeting was actually about.
Green would expand on the false reports further:
"The meeting, it wasn't just about him," said Green, one of Leonard's closest friends on the team. "[It was] a meeting for the team. Nobody was frustrated or took anything the wrong way. We were communicating like adults. We don't have personalities in our locker room to be coming at each other. We're not an emotional team. So in the locker room, we don't get emotional either. We just talk like adults."
The meeting itself took place after a win against the Minnesota Timberwolves on Saturday, March 17th.
It is possible that the meeting helped galvanize the team as they are now in the middle of a five-game winning streak and sit in sixth place in the Western Conference with a three-game cushion on the ninth place Denver Nuggets.
Leonard has only played nine games in his injury-plagued 2017-18 campaign due to issues with his quad.
On the season, he has averaged 16.2 PPG and 4.7 RPG with an average of 23.3 minutes per game.
It is unknown if Leonard will be able to play at all the rest of the season, and he is a free agent in the 2019 offseason.
What's next?
The San Antonio Spurs (42-30) look to keep their five-game winning streak alive when they take on the Utah Jazz (41-31).
The Jazz are in the midst of a 9-1 stretch over their last 10, but the playoff picture is very tight in the West, they are currently in 8th place only two games ahead of the Denver Nuggets.
Author's take...
The entire saga revolving around Leonard this season has been a strange one. In all honesty, I don't even have a guess as to what the players only meeting was all about.
The Minnesota win was their third straight, but with 10 games left in the regular season, it may have been about keeping focus to ensure they don't fall out of the playoff picture.