Stephen Curry proud of carrying on in his father's footsteps
1.63K //
05 May 2015, 11:24 IST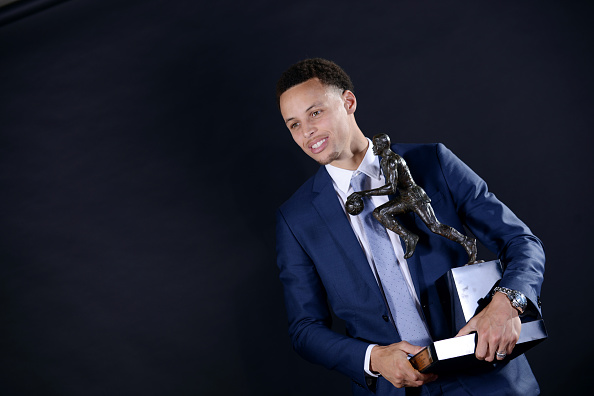 Following a highly productive season that saw him lead the regular-season scoring charts for most points and assists, Golden State Warriors' Stephen Curry has been named 2014-15 KIA NBA Most Valuable Player. Curry joins Wilt Chamberlain as the only other Warriors' player ever to have won the prestigious honour.
Curry finished the MVP poll with 1,198 points, far ahead of Houston Rockets' James Harden (936 points) and Cleveland Cavaliers' LeBron James (552 points).
The panel which votes for the MVP comprises 129 sports writers and broadcasters from America and Canada. Curry polled as many as 100 of the 130 first-place votes. Players are rewarded 10 points for each first-place vote, seven for a second-place vote five for a third-place vote and three for a fourth-place vote.
Oklahoma City Thunder's Russell Westbrook, who finished with 352 points and New Orleans Pelicans' Anthony Davis, with 203 points finished fourth and fifth respectively in the race for MVP.
The 27-year-old Curry was the driving force behind the Warriors' resounding run this season. The team has won a franchise-record of 67 games, thanks, in no small measure to Curry's spellbinding, and not to mention consistent, performance throughout the season.
Curry was overcome by emotion when he received the award and expressed his gratitude to his father. "Pop, you were the example of what a true professional is on and off the court. I remember a lot of your career, and to be able to follow in your footsteps ...", gushed Curry.
Harden, who came a distant second to Curry, said – "That's tough, but we're in the second round of the playoffs and I got better things to worry about and that's the Clippers."
Curry will be the recipient of the Maurice Poldoff Trophy, which is named in honour of NBA's first commissioner.