Stephen Curry named NBA Most Valuable Player for 2014-2015 season
1.63K //
04 May 2015, 23:18 IST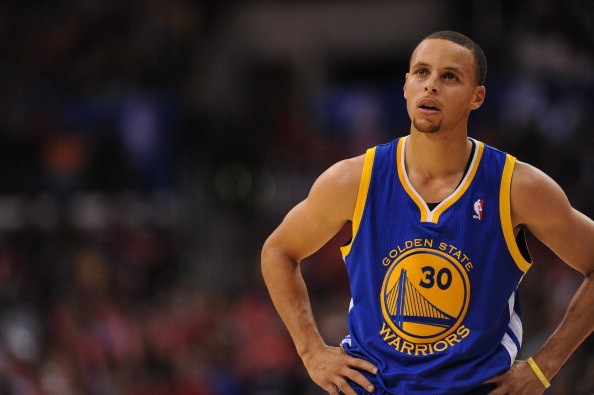 Golden State Warriors guard Stephen Curry is officially NBA's KIA Most Valuable Player for the 2014-15 season, the NBA announced early on Monday. It was made official by the NBA through it's various social media platforms.
Here's NBA twitter handle making it official:
Curry becomes the second Warrior to be honored with this award after Wilt Chamberlain won it in 1960, when the franchise was in Philadelphia.
The voting was done among a crowd of 130 sportswriters and broadcasters across the United States and Canada.Players were awarded 10 points for each first-place vote, seven points for each second-place vote, five points for each third-place vote, three points for each fourth-place vote and one point for each fifth-place vote.Curry totalled 1,198 points with 100 first-place votes of the 130-panel members while Houston Rockets guard James Harden finished second with 936 points (25 first-place votes). LeBron James, Russell Westbrook and Anthony Davis respectively round up the top 5 in the results.
A deserving award for Stephen Curry
Lang Whitaker, a writer for NBA.com shared this photo of the voting results:
Curry has averaged 23.8 points (sixth in the NBA), 7.7 assists (sixth in the league), a career-high 2.04 steals (fourth) and 4.3 rebounds. He narrowly missed out on making the 50-40-90 club with shooting percentages of 48.7% from the field, 44.3% (fourth in the league) from the beyond the arc and 91.4% from the free throw line. Curry was a huge reason for Warriors' hot 21-2 start to the season and his Western Conference Player of the Month Award for October/November is a testament to that.
Steph and his father Dell Curry are the only and son duo to receive individual NBA awards. His father received the Sixth Man of the Year award in 1994. Despite James Harden's monstrous season, it's been Stephen Curry's year. The Warriors have a franchise-best 39-2 record at home in Oracle Arena and haven't lost there since January 27th including the Playoffs.
Teammates congratulate Curry
His teammates who certainly helped him win this award, congratulated him on twitter:
Paying tribute to Chef Curry, here's a video of probably the best move of the season: