Suggestions on making basketball a profession for Indians
911 //
01 Mar 2011, 14:18 IST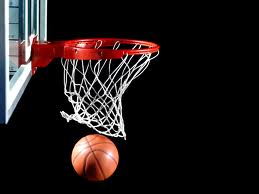 India may not be a sport marketing market in a purist sense compared to America. We may be five to ten years behind. India is however a country where promotions are in huge demand.
It is an area that requires expertise and there is no professionalism in the industry due to which there have been several administrative problems. However, with newer players coming in, the situation is expected to change. Competition will become intense and healthy.
Thanks to the launch of IPL, which brought in the unexpected change in the way a game has to be promoted and popularized in our country.
Since the success of IPL in India, all the sports federations are coming up with an idea of launching a professional league in the respective sport.
With organizations like NBA and IMG venturing into basketball, we can hope to see a professional league to be launched very soon in India.
Here are some suggestions on making basketball, a profession for Indians. Lets learn it from our own godly game cricket. Here's the list of ideas that can be implemented to achieve the vision.
Start a league:
Start regular professional basketball leagues around the country at all levels, including school, college, corporate and club teams.
Pay the players:
Pay the players who play for the professional teams. Any work can be considered as a profession only if the person doing the work is paid for it. This will also motivate more players to take up the game.
Media management:
Rather than cursing the media, package the game according to the media's requirements. Because people are not going to follow your league in their favorite media, if it doesn't interests them.
On-ground activation:
Get into on-ground activation. You have to reach more people through various activities like games, contests etc, so that the people will get used to the game, and consider the game as a part of their life.
Promote the players:
Try to promote the players both in the media and in the community level. Build an iconic status for the basketball players. They should be the face of the game. How else, you can communicate to people to take up the game as a profession.