The New No. 7 - Ramon Sessions
1.03K //
22 Mar 2012, 18:01 IST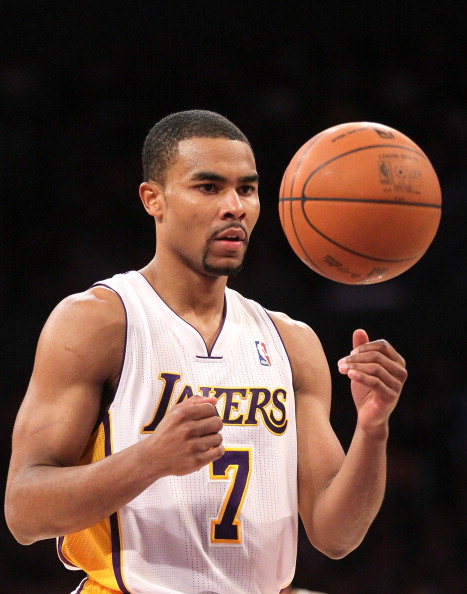 It is said that the memory of the public is short lived. This was once proved by the crowd of Los Angeles. The fans of the team bid adieu to one of the legends of L.A. Lakers, Derek Fisher, and welcomed the new No. 7, Ramon Sessions, wholeheartedly. And why not?
Ramon Sessions has once again showed what he is capable of — the agility that he adds to the Lakers team. In 29 minutes of play against Dallas Mavericks, he scored 17 points and 9 assists. The feat was all the more spectacular because Lakers were coming into the game with a 2-game losing streak. On the other hand, Mavericks were on a 3-game winning streak.
His ability to penetrate into the opposition resulted in easy points for himself and the big trio of Kobe, Gasol and Bynum. Kobe Bryant scored 30 points and Pau Gasol scored 27 points to beat Mavericks 109-93.
Furthermore, he adds strength to the Lakers bench — a bench which has scored the least this season in the NBA.
The coach, Mike Brown, was quite impressed with his performance. Here is what he said after the game.
"The kid Sessions made the game easy for everybody. He had a very good all-around game. You can see how his speed can help us, his ability to … turn the corner and get into the teeth of the defense."
Gasol stated Sessions brings something fresh to the mix.
"He definitely is a point guard that creates a lot of pick-and-rolls, and gets us points in transition, too," said Gasol, who went 13 for 16 from the field. "He gets in the lane, and he can knock down the shot himself."
What has intrigued me till now is why Mike Brown refuses to play him as a starter. He was called into the game after Steve Blake went seven 'point-less' minutes with just one assist to his name. I, like many other fans, would like to see him in the Lakers' starting line-up. As a starter, he will have the opportunity to strike a brutal partnership with Kobe Bryant which could result in a definite increase in the latter's points tally.
Now that Derek Fisher will be seen in a Okhlahama City Thunder's jersey, it is time to leave all the emotions aside and welcome the new member of the Lakers family.
After all, Basketball is a sport and it is meant to be WON.