What's the story?
In an interview earlier this week to Chinese sports blog HUPU, Tony Parker has revealed his desire to retire with the San Antonio Spurs.
In case you didn't know...
•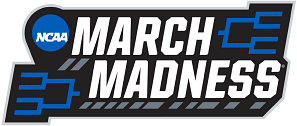 After spending 17 glorious years in San Antonio, Tony Parker decided to sign with Charlotte Hornets this offseason.
The heart of the matter
In an interview talking with fans, when asked about the possibility of retiring with Spurs, he said "Yes, I will retire as a Spurs player", making such a statement show's his love for the Spurs and how much they still mean to him. This situation would not be new to Spurs as we have seen Sean Elliott, who was traded to the Detroit Pistons and then came back and went on to retire with Spurs.
Another possibility could be him signing with the Spurs only to then retire like Paul Pierce did with the Boston Celtics, whose contract was waived, purely for ceremonial reasons. Tony also told the fans during the interview that his decision to join Hornets was purely for his desire for a change. He had previously expressed his interest in playing a twenty-year career, given his hunger and how season nineteen goes, it will be interesting to see if he becomes a part of the elite group.
What's next?
As the Spurs look to rebuild for the first time in more than twenty years, this might be the right time for Spurs and Parker to part way. Surely his presence will be missed on the court but it's time the youngsters with such a high potential get playing time and deliver.
Author's take
When the Spurs host the Hornets on January 14 at the AT&T Centre, it will be an emotional game both for Parker and the fans. Being a Spurs fan personally, I would love to see him retire in the Silver and Black.