Christmas has passed, and we are almost at the halfway point in the NBA season. If you love your NBA player and love to keep up with the latest trends for jerseys, we will cover the league's top 10 best-selling jerseys this season.
#10, LaMelo Ball, Charlotte Hornets
The second pick in the 2020 draft has not had the best injury luck this season. His popularity has not declined at all as his elite vision and scoring ability have kept his name within the same popularity as some of the league's best point guards. In 22 games, he is averaging 23.5 points, 8.2 assists, 5.2 rebounds and 1.1 steals per game.
•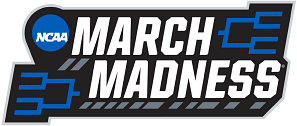 #9, Jimmy Butler, Miami Heat
One of the league's best defensive players was a 3-pointer away from sending the Miami Heat to the NBA championship for the second time during his tenure. He has found a way to stay in search engines on social media, getting dreadlocks the day before media day and acting as if it was real. He is one of the league's funnier players. He is averaging 22 ppg, 5.2 apg, 2.0 spg and 6.3 rpg.
#8, Trae Young, Atlanta Hawks
Young has continued to propel himself into elite NBA player stardom after breaking the hearts of New York Knicks fans in 2021. Young has been nursing an ankle injury, but has been productive, averaging 27.2 ppg, 9.8 apg and 2.9 rpg.
#7, Joel Embiid, Philladelphia 76ers
Arguably the best big man in the league has had an MVP season so far. He has been nothing short of dominant, averaging 33.6 points, 4.2 assists, 9.8 rpg, 0.9 spg and 1.7 blocks blocks per game.
#6, Kevin Durant, Brooklyn Nets
One of the stars nursing an injury this season, the Slim Reaper propelled the Nets to the best record in December. He will more than likely return after the All-Star break. The fourth-time scoring champ has a hot jersey. It will always be in the top 10 in the association if he is an active player.
#5, Giannis Antetokounmpo, Milwaukee Bucks
The Greek Freak's popularity has grown year by year as he has been in the league. The 15th pick in the 2013 draft has arguably become the NBA's best player and is high in the MVP race. He is one of the most popular international players, and the jersey sales show it.
#4, LeBron James, LA Lakers
As he has gone back to No. 6, it is hard for LeBron to lose any popularity while playing in the city of Los Angeles. The Lakers have struggled this season, but this has not deteriorated the confidence of arguably the best player ever. He is averaging 29.8 ppg, 7.0 apg, 8.4 rpg and 1.0 spg. James is currently nursing an ankle injury.
#3, Luka Doncic, Dallas Mavericks
Luka Magic has been nothing short of magnificent this season. He recorded the first 60-20-20 game in NBA history. The Mavericks star one day could see himself at the number one spot on this list. Doncic is averaging a league-best 33.7 ppg, 8.8 apg, 8.8 rpg and 1.6 spg.
#2, Michael Jordan, Chicago Bulls
Even though he has not touched a basketball court as a player since 2003, Michael Jordan's popularity with kids and adults has faded at all. He has shoes that release every month and he has a NASCAR team, golf lines and an NBA franchise. He is still regarded by many as the greatest basketball player ever.
#1, Steph Curry, Golden State Warriors
Arguably the best shooter ever, Curry has shown after winning the fourth championship that he belongs in the top 10, possibly the top five, of all time. The guard single-handedly changed how the game is played. He's at the top of the list of favorite players of kids and many high-level high school players. His lifetime deal with Under Armour has only helped his name reach higher heights.
Edited by Joseph Schiefelbein