Several players took less money in NBA free agency for the chance to hoist the Larry O'Brien Trophy next season, with some of them going to the LA Lakers to team up with LeBron James and company. But not all of them went to L.A. to try and win a championship.
Other players went elsewhere to get an opportunity to win that elusive NBA title, while another stayed where he was, choosing instead to try and help his team recapture the magic of last season's championship run.
Not always about the money in NBA free agency
•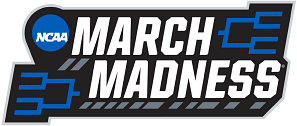 While many NBA players decided to follow the money, a few weighed a chance to win the championship as a prize worth more valuable than additional zeroes on their contracts.
They took much less money than what the market was willing to offer for a shot to win a ring or two. Here are the top 5 NBA players who did that:
5. Bruce Brown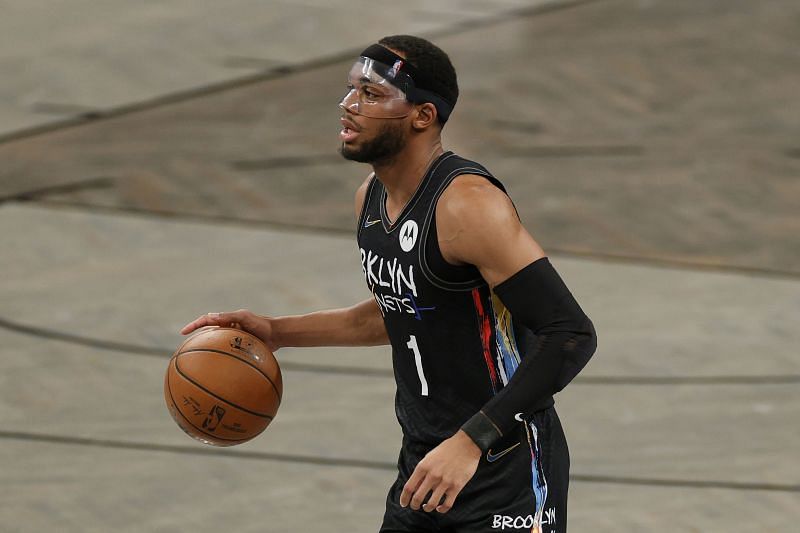 Bruce Brown was a valuable member of the Brooklyn Nets last season, putting up 8.8 points, 5.4 rebounds and 1.6 assists in 65 games. He also started 37 games for the Nets, plugging in for his team whenever one of the Big 3 of Kyrie Irving, James Harden and Kevin Durant were injured.
During the NBA offseason, Brown signed the Nets' $4.7 million qualifying offer and will test the free agency market next offseason where he will be an unrestricted free agent. As such, he has a no-trade clause next season, giving him veto power over any trades involving his destination.
Brown was projected to receive offers in the $8-to-$10 million range, which would have been out of reach for the Nets. But even before NBA free agency began, he had his heart set on staying in Brooklyn.
4. Kendrick Nunn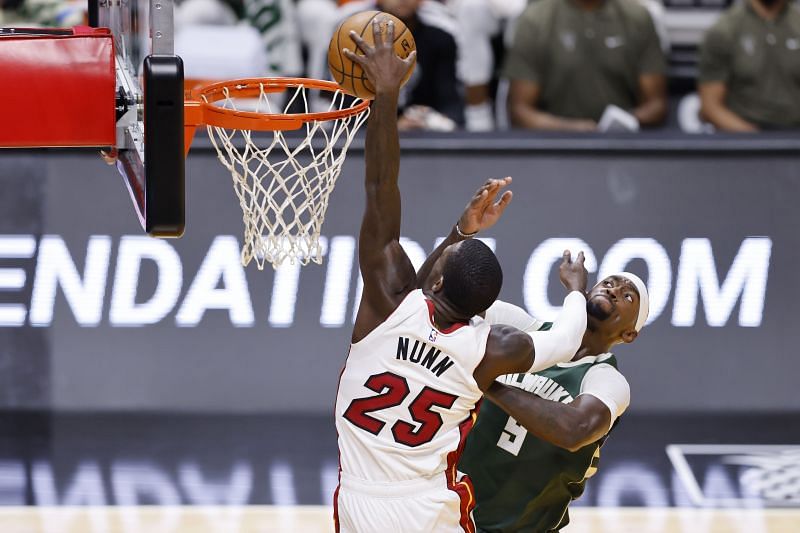 Kendrick Nunn was a runner-up to the 2019-20 Rookie-of-the-Year voting. With a crowded backcourt, he was the odd man out in the Miami Heat guard rotation. Averaging 14.6 points, 3.2 rebounds and 2.6 assists per game last season, the incoming third-year player could have signed for more money in NBA free agency but chose to play for the LA Lakers instead.
Nunn could have signed for the non-taxpayer mid-level exception of $9.5 million to play for other teams, but instead took the Lakers' $5.9 million mid-level exception, which was the best that the team could offer.
3. Blake Griffin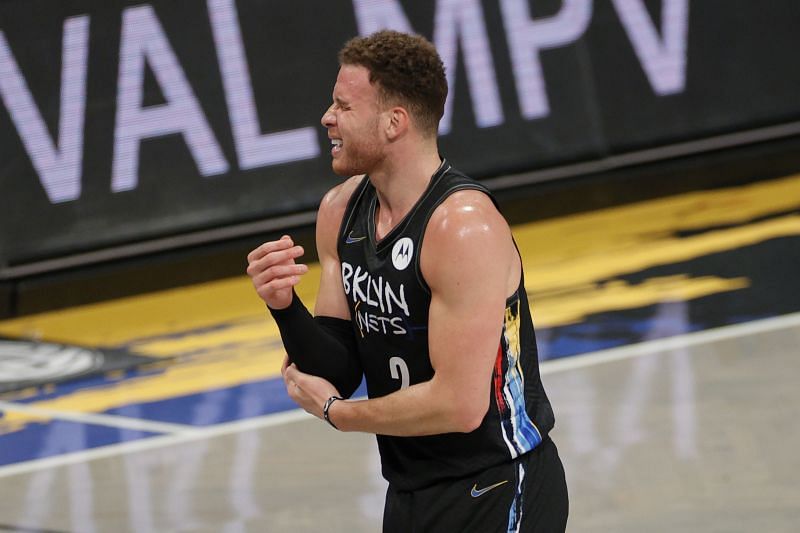 Former NBA All-Star Blake Griffin signed on the dotted line on a one-year veteran minimum deal to play for the Brooklyn Nets. The veteran took much less money to re-sign with the Nets, who "adopted" him after he was bought out by the Detroit Pistons last season.
The Golden State Warriors, Miami Heat and Portland Trail Blazers were among the teams interested in Griffin last season after the buyout, but chose to play for the Nets, where he averaged 11.0 points and 4.9 rebounds.
The former No. 1 pick shared that he had offers elsewhere, but chose the opportunity to win a title with the Nets as the greater opportunity.
"This is a situation I was comfortable in, so a lot of those other offers didn't necessarily [appeal], just going to make more money or going to a new spot for maybe a bigger role wasn't really a thing," Griffin said.
Had Kevin Durant made a 3-pointer instead of a 2-pointer during regulation in Game 7 of the 2021 Eastern Conference Finals, Griffin could have been an NBA champion already. Now Griffin is hoping to run it back again with the Nets and, hopefully, win a ring next season.
2. Bobby Portis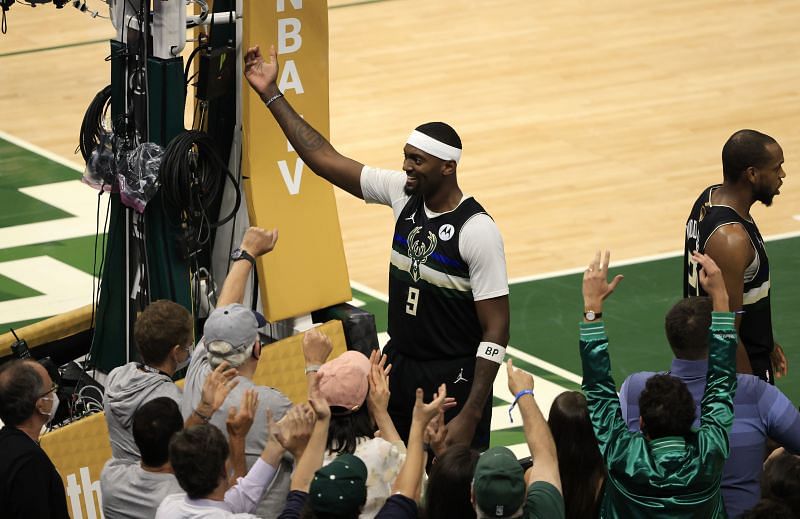 Bobby Portis became a cult hero for the Milwaukee Bucks and his popularity in the city grew even more after he won an NBA championship with them last season. There was a chance that the Bucks wouldn't be able to re-sign him because of what his asking price could have been, especially after how well he played for them.
After he opted out of his $3.8 million deal for next season, he could have easily commanded bigger bucks (pardon the pun) to play elsewhere. But Portis knew where his heart was and it was with the city of Milwaukee.
Portis signed with the Bucks for two years and $9 million, giving his team the savings it needed to retool the team for another NBA championship run.
His potential earnings could have been beyond $10 million a year yet he turned those opportunities down for a chance to repeat as an NBA champion.
By next year, the Bucks can sign him up for more as they will own the 26-year-old's bird rights.
Last season, he averaged 11.4 points and 7.1 rebounds. Additionally, he shot the ball extremely well from 3-point range, making 47.1 percent from deep.
1. Malik Monk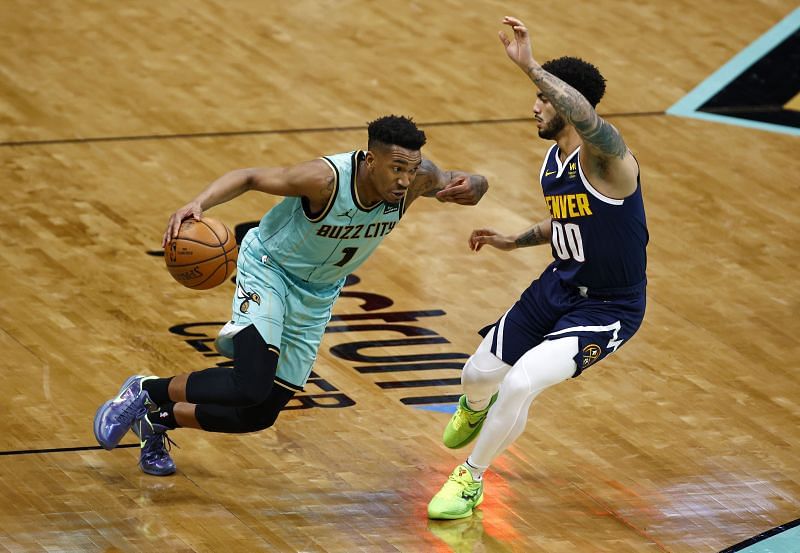 Malik Monk is perhaps the most underrated signing of the LA Lakers this NBA offseason. While most are focusing on the Lakers' acquisition of Russell Westbrook, Carmelo Anthony and Dwight Howard, a lesser known but very valuable signing was Monk.
Monk signed with the Lakers in NBA free agency, taking the one-year, veteran minimum deal of about $1.7 million, even though he was worth roughly $8-to-10 million a year with the skills that he has.
The 23-year-old averaged a career-high 11.7 points, 2.4 rebounds and 2.1 assists in 20.9 minutes for the Charlotte Hornets last season. He also knocked down a career-best 40.1 percent from beyond the arc.
According to Monk, he chose to play for the Lakers despite receiving much better offers elsewhere for the chance to play alongside LeBron James as well as Russell Westbrook and Anthony Davis.
Monk's addition as a sharp-shooting wing will do wonders for the Lakers, who need to surround their superstars with quality shooting all around. With Monk on board, the chances that the Lakers will win another NBA title have certainly increased.
---
Also Read: Could Michael Jordan average 50 points in today's NBA?