A large majority of NBA players may look like giants compared to everyday people. However, there are still quite a few players who are around average height. Most of them are not elite players by any stretch of the imagination. Still, to make it in the league and carve out a successful career at 6-foot-0 or below is an impressive accomplishment. On that note, here are the five shortest NBA players entering the 2022-23 NBA season.
#1 - Facundo Campazzo – Dallas Mavericks: 5'10"
•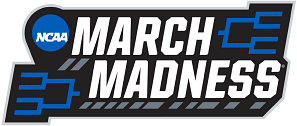 The Dallas Mavericks recently signed free-agent point guard Facundo Campazzo to their final roster spot after weeks of speculation surrounding the move. In doing so, the Mavericks now have the shortest player on an NBA roster at 5'10". The flashy 31-year-old Argentinian point guard is known for his elite passing ability. However, Campazzo has struggled with his defense and shooting at the NBA level.
Through 130 career games with the Denver Nuggets, Campazzo has averages of 5.6 points, 3.5 assists and 1.1 steals per game. He has shot just 37.2% from the field and 32.8% from three. Campazzo will now look to fill some of the playmaking void left in Dallas after the departure of guard Jalen Brunson to the New York Knicks in free agency.
#2 - Jordan McLaughlin – Minnesota Timberwolves: 5'11"
At 5'11", fourth-year Minnesota Timberwolves backup point guard Jordan McLaughlin comes in second on the list. McLaughlin, aged 26, has become a steady playmaker with above-average defense off the bench for the Timberwolves.
He has career averages of 5.0 points, 3.5 assists and 1.0 steal per game on 44.4% shooting over 143 career games. McLaughlin also played a key bench role for the Timberwolves during their first round playoff matchup versus the Memphis Grizzlies last season.
Tie 3 - Chris Paul – Phoenix Suns: 6'0"
Campazzo and McLaughlin are currently the only players listed below 6-foot-0 on NBA rosters. However, there are numerous players listed at exactly 6-foot-0. Most notably is 12-time NBA All-Star Chris Paul. Paul is known as one of the NBA's all-time great playmakers.
He has career averages of 18.1 points, 9.5 assists and 2.1 steals per game on 47.3% shooting over 17 seasons. Even at the age of 37, Paul is still coming off an All-Star season for the Phoenix Suns, where he led the NBA in assists at 10.8APG.
Tie 3 - Kyle Lowry – Miami Heat: 6'0"
Another notable 6-foot-0 guard is six-time NBA All-Star and NBA champion Kyle Lowry. Lowry, aged 36, had a bit of a down year during his first season as a member of the Miami Heat. However, Lowry is still known as one of the toughest and most lethal shooting point guards in NBA history. Lowry has career averages of 14.8 points, 6.3 assists and 1.3 steals per game over 16 seasons. He has also shot 42.5% from the field and 36.8% from deep.
Tie 3 - Tyus Jones – Memphis Grizzlies: 6'0"
Finally, another standout player listed at 6-foot-0 is Memphis Grizzlies backup point guard Tyus Jones. Jones, aged 26, is known for being the best player in the NBA at taking care of the ball. He had a league-leading 6.4 to 1 assist-to-turnover ratio last season. That marked Jones' fourth straight year leading the NBA in that category. Jones also has career averages of 6.2 points, 3.7 assists, and 1.0 steal per game on 43.5% shooting over seven seasons.
There are also six other players currently on NBA rosters listed at 6'0" entering the 2022-23 NBA season. These players include Jose Alvarado, Ish Smith, Aaron Holiday, Kennedy Chandler, McKinley Wright IV and Trevor Hudgins.
All heights are based on updated listings from Basketball Reference.