"Every human goes through the pain either the pain of hard work or the pain of regret"
I get emotional when ever it comes to talk about Unknowns of basketball, Here I came up talking about a very passionate basketball player, who can amaze anyone by her passion for basketball and her very unique stylish looks.
•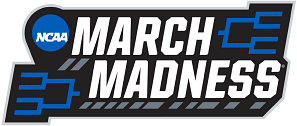 Manauti Passi, currently captain of JMC New Delhi, member of India's second ranked Delhi team and a willing girl who wants to play for Indian team. She is one of the most dedicated players I have ever seen in my life; she drives 40 to 50 km everyday for 3 hours of practice, matter of fact she once traveled to Varanasi just to play basketball.
She started playing basketball when she was 14 years old. Her brother gifted her basketball written USA; cost of the ball was Rs200 (which is a lot for that time!) It got her attention to the dreams she is living now. No body in her family knew that she will become so addictive for the sport that she will actually live eat drink and sleep with that basketball.
Manauti is one of the very few gifted girl in India who has very supportive parents in terms of letting her play the sport she love. They supported all the expenses, if you count how many times you fill tank of your car and basketball crazy girl who wants to ware NBA jerseys and expensive basketball shoes.
I wonder how you can not sleep at 3 am to watch a NBA basketball game and copying them with all her heart in the morning. She is one of those kinds who live her life on YouTube watching basketball clips from NBA games.
The second part of my story is the same like Unknown I, The Teachers, who scolded her everyday for being so unproductive in studies and bunking classes but madly in love with sport she never paid attention to anyone. She used to dribble the ball all over her house before she started shooting along with her friends in the school. Later when she got introduced to Nehru stadium, Delhi and her life took a major turn as far as her basketball passion was concern.
When I was her coach I saw her trying all the unnatural basketball skills which caught my attention. That point of time she was just a NBA freak with all the stylish skills which is not very useful in real game but now with her hard work, she is proving herself to be a match winner.
2007 Manauti got selected to play Senior National Championship from Delhi Team and from that day she became more positive about what she was doing. She opted to go to JMC, where players are nurtured very well and now she is proving herself to be one of the good upcoming players of the country.
I was very willing to write something about a dedicated player of basketball, the sport I love most. While talking to her I asked her if she wants to say something. I was amazed how she described everything in one sentence. She smiled and said;
"Every human goes through the pain either the pain of hard work or the pain of regret"
Today she wants to make her parents proud and play for India. I wish all the very best to Manauti for giving her dedication and hard work to basketball. I wish she can prove to be one of a kind who believes that destiny can be changed with hard work.
Special thanks to Manauti for sharing her life with sportskeeda.