Allen Iverson, the legendary Philadelphia 76ers player, is widely regarded as one of the greatest NBA players of all time, despite his small stature of 6 feet and 165 pounds. Known for his scoring ability, Iverson led the Sixers to the 2001 NBA Finals.
One distinctive feature of Iverson's appearance was his signature cornrow hairstyle. In a memorable moment, he even had his hair braided mid-game by his mother while sitting on the Sixers' bench, creating a heartwarming NBA memory.
Watch the moment below:
•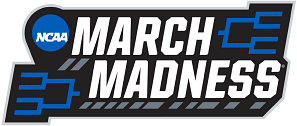 Allen Iverson on why he decided to rock his iconic cornrow hairstyle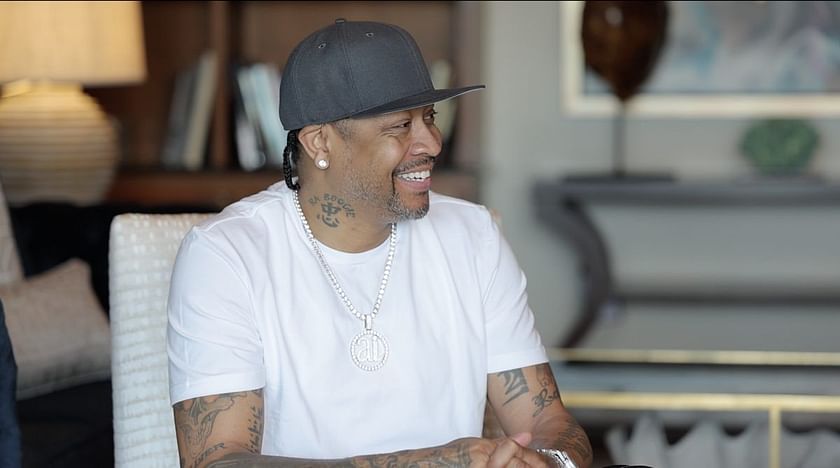 During an interview with Bleacher Report's Taylor Rooks in 2021, Iverson shared the interesting reason behind his decision to sport cornrows. He explained that he chose this hairstyle to avoid people ruining his hair, rather than for the purpose of looking cool or intimidating. Iverson was tired of getting his hair messed up on the road, even after getting haircuts. Growing out his hair and getting cornrows provided a practical solution to this problem.
"Everybody was making a big deal about my cornrows," Iverson said.
"I was tired of people f**king my hair up on the road. I was getting haircuts and they was destroying it, so I was like 'Okay, If I just grow my hair out and get cornrows then I don't have to worry about it.' That was the only reason I did it. It didn't have nothing to do with me trying to look like a thug. I was just tired of people messing my hair up."
Iverson also spoke about how he faced discrimination from the NBA due to his hairstyle, clothing style and tattoos:
"They'd never seen a do-rag and a hat," Iverson said.
"They'd never seen it and it got scary. I remember being put on the cover of magazines when I was the face of the NBA, but they would airbrush my tattoos off. I remember those things happening."
"'We want some of you. We want your game, and we want some of you. We don't want the cornrows, we don't want the tattoos, but everything else we cool with.'"
Luckily for Iverson, he was able to overcome the discrimination to become one of the most culturally impactful players in NBA history.
Also read: "We might be talking about the greatest player" - Larry Brown says Allen Iverson would have been GOAT if he coached him the right way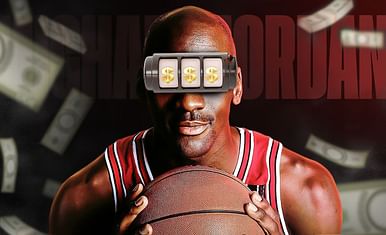 How did Michael Jordan's gambling "habit" taint his image?