Western Railways Wins RIBA All India Basketball Tournament
788 //
07 Mar 2011, 03:06 IST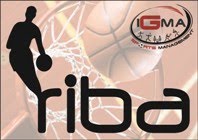 The last and the final match of the RIBA all India basketball tournament for men was between Western Railways and Indian Air force. It was a really exciting match as both the teams were playing for the championship. The match became a visual treat for all the spectators as both the teams put in their extra ordinary efforts. The half time score was 28-35 in favor of Western Railways. As championship was on the line, none of the teams gave in to pressure and the match swung back and forth till the end. But with a very close fight till the last second, western railways won with a score of 64 -60.
Yadwinder Singh was adjudged the best defender of the tournament and scored 17 points for the winning team.
Gagandeep Singh got the best rebounder of the tournament and scored 25 points.
The RIBA man of the match was awarded to Yogender of Indian Air Force who played with the fighting spirit till the end.
The RIBA Most Valuable player of the tournament was awarded to Narender Kumar of Indian Air Force who scored 15 points tonight.