3-pointers have become a big part of basketball over the last decade. Thanks to Steph Curry and other incredible long-range shooters, many NBA teams now rely on knocking down shots from beyond the arc.
However, it wasn't Curry and his Golden State Warriors who set the record for the most 3-pointers made in an NBA game. Instead, this record belongs to the Milwaukee Bucks, who made 29 long-range shots on December 30, 2020.
Thanks to their incredible long-range shooting, the Bucks beat the Miami Heat 144-97 on the road. They were 29-for-51 from beyond the arc, which translates to 56.9% shooting percentage.
•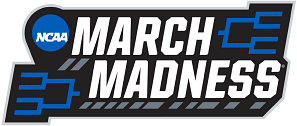 ---
Milwaukee Bucks hold the record for most 3-pointers hit in a single game
The Eastern Conference has been very competitive in the last few years and both the Bucks and the Heat have played incredible basketball. The two teams had several interesting playoff series, including the conference semifinals in 2020.
Back in the 2020 playoffs, the Heat knocked out the Bucks in five games and ended up making the NBA Finals. Miami did a fantastic job on the defensive end of the floor, limiting Giannis Antetokounmpo to just 21.8 points per game.
A few months after the series, the two teams met in the regular season. Despite playing on the road, the Milwaukee Bucks torched the Heat, knocking down 29 3-pointers in the game.
You may be interested in reading: What is the most no. of 3-pointers scored in an NBA game by both teams?
Jrue Holiday led the charge with six 3-point shots, while Donte DiVincenzo knocked down five. Khris Middleton and Brook Lopez combined for seven makes and every bench player hit at least one long-range shot.
The Bucks ended up winning the game 144-97, completely humiliating the Miami Heat. The two teams ended up meeting in the first round of the 2021 playoffs as well, where the Bucks swept the Heat, avenging their loss from a year earlier.
What's even more interesting about this game is the fact that the Bucks lost to the New York Knicks just two days before it. In their matchup against the Knicks, Milwaukee went only 7-for-38 (18.4%) from long range.
---
Cleveland Cavaliers hold a playoff record
The Cleveland Cavaliers hold a playoff record for the most 3-pointers scored in a single game. They achieved this on May 4, 2016, against the Atlanta Hawks.
J. R. Smith led the Cavs with seven long-range shots, while LeBron James and Kyrie Irving made four 3-pointers each. Kevin Love contributed with three makes and the becn combined for seven shots.
You may be interested in reading: Which active NBA player is closest to LeBron James in points scored as he chases Kareem Abdul-Jabbar's scoring record?
In the end, the Cavaliers knocked down 25 long-range shots on 45 attempts, beating the Hawks 123-98.