WNBA player Brittney Griner was moved to tears back in April 2013 when LeBron James compared her to Wilt Chamberlain.
Brittney Griner has been on the receiving end of constant media coverage of late. A two-time Olympic gold medallist, Griner has always been highly rated. She was expected to take the WNBA by storm even as a Baylor Lady Bears player.
The Phoenix Mercury player received a heartwarming message from LeBron James, who compared the center with Wilt Chamberlain.
•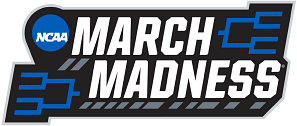 Chamberlain, one of the best players of all time, was known for his sheer dominance on the court. He has 13 All-Star appearances to his name.
LeBron James said that Griner showed the same kind of dominance that Wilt Chamberlain had in the NBA:
"There is really no one that can match her. You always try to make comparisons, seeing you always want to see them in their prime. You would love to see someone like Lisa Leslie in her prime, vs. Brittney Griner. That will be the ideal matchup. She is like Wilt. She is just like Wilt. That is my imagination.
"To be able to see what he was able to do with those guys live everyday. That is what she is doing with these girls right now. She is just catching and laying it in dunks all day. She is great, she is great."
Brittney Griner had an emotional response to the above and almost burst into tears.
Brittney Griner was detained by Russian authorities
Griner has produced consistently extraordinary numbers in the WNBA, averaging more than 20 ppg in four seasons so far in her career. At 32, Griner already has a total of eight All-Star appearances and a good chance of beating the overall record of 12.
The player has also received a lot of media coverage of late due to her imprisonment in Russia. Griner was detained by Russian authorities due to possession of a vape pen, which led to months of negotiations for her release.
After being detained in February, Griner was sentenced to nine years in a penal colony in August. She was released in a prisoner swap with the United States in December. She was exchanged for Viktor Bout, a Russian arms dealer serving a 25-year prison sentence for conspiring to sell weapons to people who planned to kill Americans.
Griner's arrest and detention were seen as a politically motivated move by the Russian government, as it occurred shortly after the invasion of Ukraine and at a time when Russia was facing international sanctions. In May, the US State Department declared Griner's detention as wrongful.