Wilt Chamberlain is one of the most dominant players in NBA history. His quintuple-double performance in 1968 validates that statement.
A lot of Chamberlain's records will be difficult to break. It is no surprise that analysts and pundits covering basketball call the NBA record book 'The Autobiography of Wilt Chamberlain.' One unbreakable record is the Big Man scoring 100 points in a single game.
Chamberlain played for three teams in his career. He started his career with the Philadelphia/San Francisco Warriors in 1959. He was acquired by the Philadelphia 76ers midway through the 1964-65 season. Chamberlain spent the last five seasons of his career with the LA Lakers from 1968-1973.
•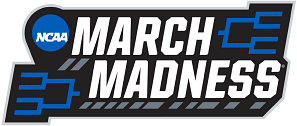 Chamberlain won two NBA championships, four NBA MVPs, and an NBA Finals MVP (1972). He also made 13 All-Star appearances, 10 All-NBA Teams, and won seven scoring titles. The 7'1" center also took home the Rookie of the Year award in 1960, and led the league in rebounding 11 times.
Fittingly, Chamberlain has been named to the NBA's 35th, 50th and 75th Anniversary teams. However, there is one Wilt Chamberlain record that stands the test of time. It may never be emulated again.
Chamberlain is reportedly the only player in NBA history to record a quintuple-double. We will take a closer look at his remarkable quintuple-double performance and the myths surrounding the record.
The story behind Wilt Chamberlain's quintuple-double
A quintuple-double means a player recorded at least 10 points, 10 rebounds, 10 assists, 10 steals, and 10 blocks in a game. Russell Westbrook has made the triple-double look easy. Hakeem Olajuwon once recorded a quadruple-double.
However, the only NBA player in history to allegedly record a quintuple-double is Wilt Chamberlain. He did it as a member of the Philadelphia 76ers on March 18, 1968. The NBA did not count steals and blocks at the time, so the record is unofficial. But it is believed that Chamberlain achieved a quintuple-double in that game.
According to statisticians, Chamberlain dropped 53 points, 32 rebounds, 14 assists, 24 blocks, and 11 steals in a game against the LA Lakers. The 76ers came away with a 158–128 win. This performance played a big role in how he's perceived by fans to this day.
Chamberlain averaged 24.3 points, 23.8 rebounds, and 8.6 assists during the 1967-68 season. He put up video game numbers on a regular basis. A lot of NBA scoring and rebounding records look unattainable because of Chamberlain's dominance in the 1960s.
With the way the game is played today, it will be tough for anyone to come close to that record. It is unlikely that a player will ever record another quintuple-double.