Larry Bird's wife Dinah Mattingly deserves a lot of credit for the success of the basketball star. During his prime, Bird was one of the best players in the NBA and he achieved a lot of success in it.
Behind every successful man, there is a woman, and this saying is definitely true for Larry Bird's wife. She's supported him since his early days in the league and has been with him for more than four decades.
This article will reveal everything we know about Dinah Mattingly, including her age, where she's from, and her relationship with one of the most successful NBA players of all time.
•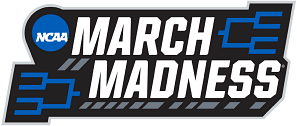 ---
Larry Bird's wife is from Indiana
After his impressive playing career with the Boston Celtics, Larry Bird became an NBA coach and eventually executive. Bird coached the Indiana Pacers for three years, winning the Coach of the Year award in 1998.
Bird has also done a great job with the Pacers as an executive. He was named the Executive of the Year in 2012 after turning the team into one of the best teams in the East.
Larry Legend was born and raised in Indiana, which is why it's not surprising that he was involved with the Pacers. However, Larry Bird's wife is also from the Hoosier State.
Dinah Mattingly was born on November 16, 1954 in Indiana. Similar to her husband, Dinah spent most of her life in the state she was born in and also attended Indiana State University.
You may be interested in reading: Larry Bird, Bob Cousy and more: The best starting 5 in the history of the Boston Celtics
Larry and Dinah met each other during their college days and their relationship began in late 1970s. The two tied the knot in 1989, and this was Larry Bird's second marriage. Bird was first married to Janet Condra in 1975, but the marriage lasted less than a year.
Larry Bird's wife and the basketball legend adopted two children, Mariah and Connor. The couple have been together ever since their college days.
There is no information available regarding Dinah Mattingly's professional life. She is also not active on social media and does her best to stay away from the public eye.
---
Larry Bird's impressive career
As a player, Larry Bird was one of the toughest players to guard. He entered the league in 1979 and became a superstar right away. Bird led the Boston Celtics to an NBA championship in his sophomore season, which was an impressive feat.
You may be interested in reading: Jayson Tatum's age and growth with the Boston Celtics: How does the 3x All-Star compare to other Celtics legends like Paul Pierce, Larry Bird, and more at age 24?
During his 13-year professional career, Bird averaged 24.3 points, 10 rebounds, and 6.3 assists. He was a fantastic all-around player who was also a great shooter and a lockdown defender.
As a head coach, Bird was 147-67, which is good enough for 68.7% win percentage. Bird was also 32-20 in the playoffs, leading the Indiana Pacers to the 2000 NBA Finals. Unfortunately, the Pacers lost in six games against the Los Angeles Lakers.
After his three-year coaching tenure, Bird took over the Pacers as president of basketball operations. Unfortunately, he no longer has active duties with the team.